I know some of you are waiting for more updates on the pen name, or just more on self-publishing in general, and I'll be posting some more articles in the new year (in the meantime, check out the new marketing/publishing podcasts I'm a part of: Science Fiction & Fantasy Marketing and The Writing Podcast). For today, I'm announcing that the fourth book in my Dragon Blood series, is available everywhere now.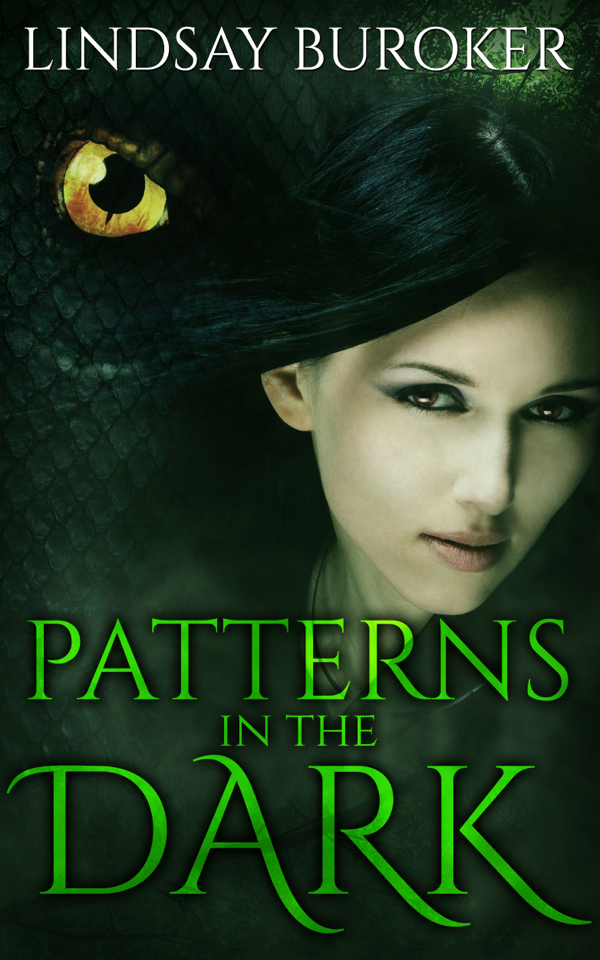 You can grab Patterns in the Dark at Amazon, iBooks, Smashwords, Barnes & Noble, and Kobo.
Everyone knows dragons have been extinct for over a thousand years. Everyone is wrong. At least one dragon remains, and military scientists from the Cofah Empire are experimenting with its blood, using the magical substance to power deadly new weapons that could be used to bring the world to its knees.
That's a concern for Zirkander, Cas, and the rest of the Iskandians, but all Tolemek wants is to find his missing sister. The last time he saw her, their father had locked her in an asylum because of a mental illness with no cure. Now the military has taken her. What use the Cofah have for her, Tolemek can only guess, but he is certain she is in danger. He must save her before it's too late. But her fate is inexplicably tied to the dragon's, and he must find it to find her.
If you haven't checked out this series yet, the first book, Balanced on the Blade's Edge, is available for free for the holidays in most stores.
Thanks for taking a peek!