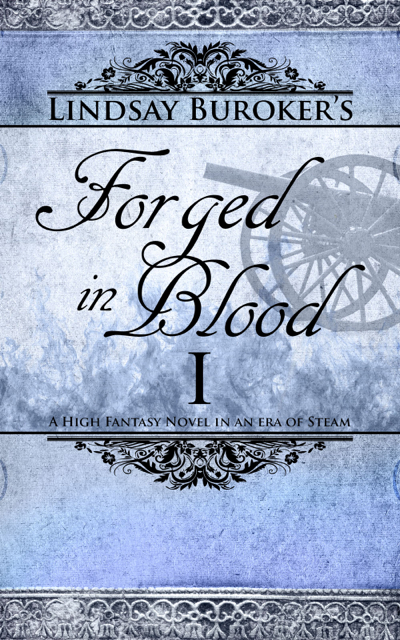 Forged in Blood I, the sixth Emperor's Edge book is now available! It's the first of two novels that make up the finale to the series (you can expect the second part later this summer).
Here's the blurb, cover art, and a Chapter 1 excerpt:
The emperor has been ousted from the throne, his bloodline in question, and war is descending on the capital. Forge, the nefarious business coalition that has been manipulating the political situation from the beginning, has the ultimate weapon at its disposal.
If it was difficult for a small team of outlaws—or, as Amaranthe has decided they should now be called, rebels—to make a difference before, it's a monumental task now. If she's to return idealistic young Sespian to the throne, earn the exoneration she's sought for so long, and help her closest ally win the respect of the son who detests him, she'll have to employ an unprecedented new scheme… preferably without destroying the city—or herself—in the process.
You can pick up the ebook at Amazon, Smashwords, Kobo, Barnes & Noble, and Apple. Thank you for reading!