Last month, I wrote about how I was hopping onto an overnight train heading to New Orleans with three other authors, J.F. Penn, J. Thorn, and Zach Bohannon. We spent a week together, working on a collaborative story set on that very train. That story, a dark fantasy adventure set in J's American Demon Hunters world, is now available on Amazon (it will release on all the other stores in October).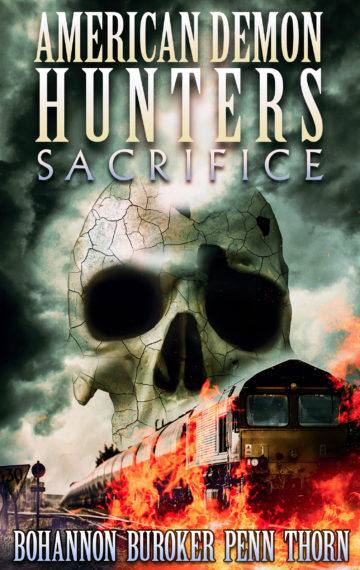 If you enjoy dark, fast-paced fantasy stories with lots of demons, please check it out:
American Demon Hunters: Sacrifice
A relic thief.
An ex-military Mom.
A grief-stricken father willing to do anything to save his son.
An American Demon Hunter.
All aboard the 8.05pm from Chicago to New Orleans for 19 hours that will change their lives.
When the relic of an ancient blood cult is used to summon the dead and open a portal to the beyond, demons escape onto the train. As the body count rises, each must fight to save their own lives and those of the people they love. New friendships are forged in the battles and love blossoms in the carnage.
But who will have to pay the ultimate sacrifice?
A dark fantasy from four bestselling authors who just happened to be on the 8.05pm from Chicago one March evening…
Links: Amazon US | Amazon UK | Amazon CA | Amazon AUS