The seventh book in my Dragon Blood series, Soulblade, is out everywhere now. I may revisit these characters in the future (and I have one another adventure with another side character coming out before long), but this marks the end of the core series. I hope you enjoy it!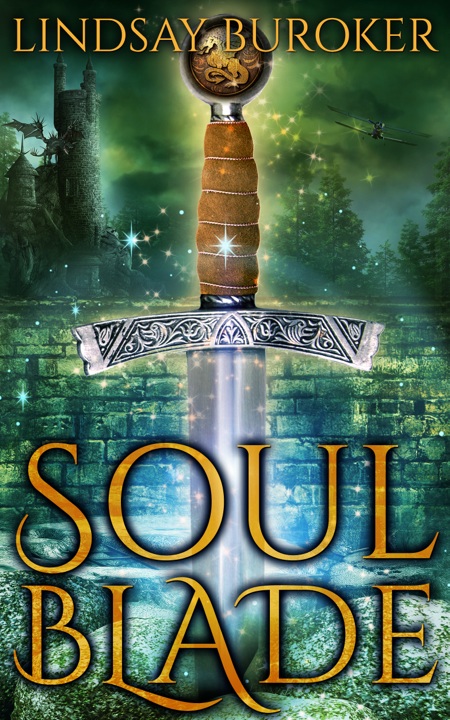 Blurb
It's been a week since the dragon Morishtomaric fell, and Sardelle is not convinced that Ridge is truly gone. With a companion who thinks he's a god and a soldier who would happily kill her, she heads back to the mountains to look for signs that Ridge survived. What they uncover threatens to destroy their country and all they care about.
Meanwhile, the Cofah emperor is furious with Iskandia over the loss of its airships and still has a bounty on Tolemek's head. King Angulus sends Tolemek, Cas, and Kaika on a daring mission that could solve both problems… or leave them all dead.
Pick up the ebook at any of the following stores:
Amazon | Barnes & Noble | iBooks | Kobo | Smashwords | Google Play