Posted in Writing |
Posted on 21-12-2010
|
4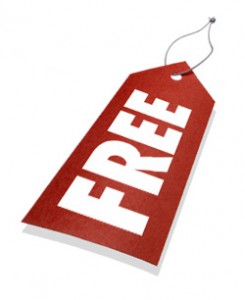 Can giving away a free ebook be a good marketing tactic? I'm about to try it.
As I type, I'm uploading my novel, The Emperor's Edge, to Smashwords. I'm going to sell it there and on Amazon, B&N, etc. for $2.99. While $2.99 isn't exactly an exorbitant sum, especially compared to what the mainstream publishers are selling ebooks at, I figure it's a high price for an author you've never heard of (and one who self-published at that!)
So, I uploaded a free short story at Smashwords last night: Ice Cracker II. It features the same heroes that star in the longer work, and I included a novel excerpt at the end of the story. Ice Cracker II hasn't been previously published, but it made it to the "held for consideration" list in the last Sword & Sorceress anthology, so I figure it's halfway decent (not decent enough to make it in, but, hey, we can't have it all). The hope is that some of the people who read the story might be interested enough to buy the novel.
But will it work? I've read about quite a few people offering a free ebook (often the first book in a series) and having thousands of people download the freebie but never go on to purchase the non-free ebooks. I suppose there's a reason restaurants always make you buy one meal (and two beverages, thank you very much) in order to get one free.
As far as publishing a free ebook as a marketing strategy, here are a few pros & cons that come to my mind at this point (and I may come back and revise this list later, when I see results–or a lack of results–of my own):
Pros
A free ebook could theoretically hook a reader, especially if it's Book 1 in a series.
It lets people sample your writing without losing anything if they don't like it.
There are numerous sites around the web where you can upload free ebooks.
Cons
Amazon and some of the other retailers won't let indies list free ebooks, so you're missing out on the busiest marketplaces.
Large numbers of downloads don't really signify anything, because people have proven time and again they'll take something just because it's free, whether they have an interest in it or not.
You have to have an ebook cover made (I'm not artistic, so this involves a monetary cost for me).
Are there any pros or cons you'd like to add? Have you had success "selling" one of your ebooks for free?