My Fantasy and Science Fiction
When I first started this page on my site, I didn't envision having so many novels out. With multiple series of books and a variety of novellas and short stories, the list had gotten quite long. I'm updating this today in December of 2017, so it should have all the novels to that point, and I'm trying to include short stories, too, though it can be harder to remember all those!
These stories are listed by series and in the publication order (which is usually the reading order).
Science Fiction
Fallen Empire
Remnants — A short story that takes place 2-3 years before Star Nomad. It's the adventure where Alisa and Mica first meet, and it's currently only available in the You Are Here SF/F anthology.
Last Command — A novella that takes place 6 months before Star Nomad. It's from Leonidas's point of view and shows him carrying out his last mission before the fall of the empire. It's currently available as a free bonus to those who sign up for the Fallen Empire newsletter.
Star Nomad — The first book I wrote and where the main adventure begins.
Saranth Three — A short story that takes place between Star Nomad and Book 2, Honor's Flight. It's currently a bonus for newsletter subscribers.
Honor's Flight — Book 2 in the series
Starfall Station — A short story from Leonidas's point of view. It takes place between Book 2 and Book 3. It's currently available through the free Star Rebels anthology. (This is available on Kobo, Apple, and Barnes & Noble, as well as Amazon.)
Starseers — Book 3
Relic of Sorrows — Book 4
Cleon Moon — Book 5
Arkadian Skies — Book 6
Perilous Hunt — Book 7
End Game — Book 8
Hope Springs — A honeymoon adventure that takes place after Book 8. It's currently available in the Beyond the Stars: New Worlds, New Suns anthology.
Cyborg Legacy — This is a stand-alone novel that takes place a few years after the main series. It brings in a new hero, Jasim, but Leonidas also returns to go on the adventure.
Sky Full of Stars (Fallen Empire spinoff series)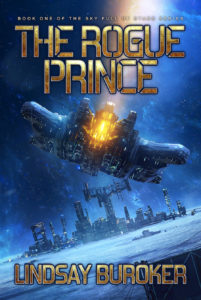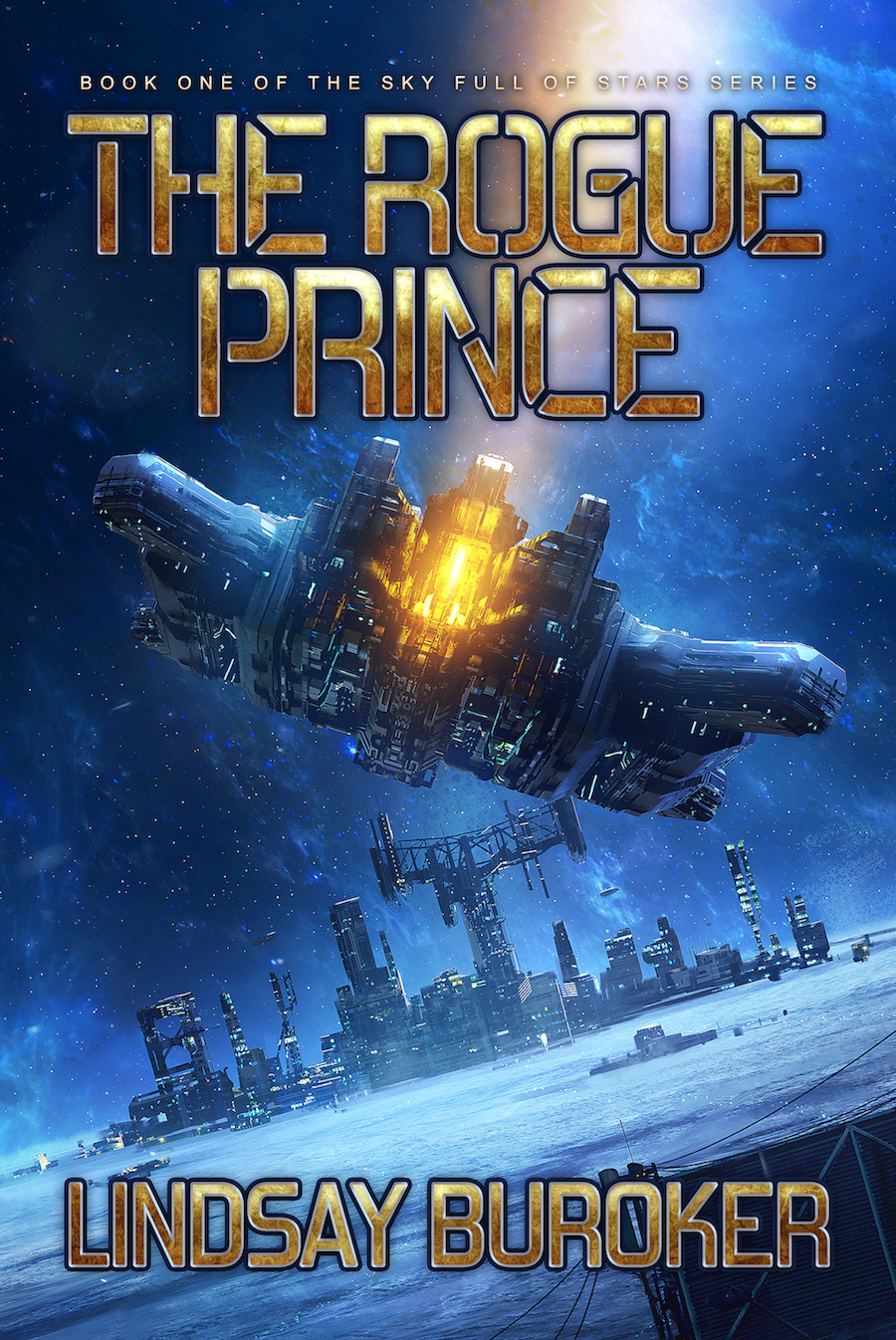 The Rogue Prince — Book 1
Angle of Truth — Book 2
Stolen Legacy — Book 3
Fantasy
Rust & Relics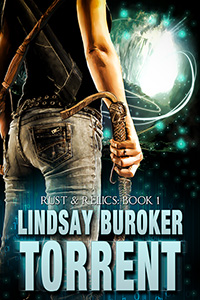 Torrent — Book 1
Destiny Unchosen (novella between 1 & 2)
Thorn Fall — Book 2
The Emperor's Edge Books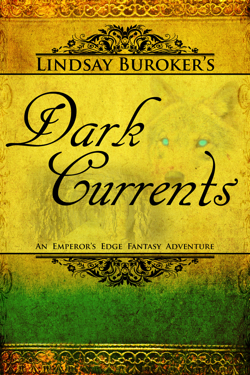 Dark Currents (EE2)
Deadly Games (EE3)
Conspiracy (EE4)
Blood and Betrayal (EE5)
Beneath the Surface (a novella but really EE5.5)
Forged in Blood I (EE6)
Forged in Blood II (EE7)
Republic (an adventure set shortly after EE7)
Diplomats and Fugitives (a new EE story centering on Basilard)
Shadows over Innocence (a free Sicarius background story)
Ice Cracker II (and other short stories)
The Assassin's Curse (short story)
Solstice Day Gifts (short story)
The short stories can be read at any time, except for "Solstice Day Gifts," which takes place between Forged in Blood II and Republic. I wrote the three adventures in the Ice Cracker II collection after The Emperor's Edge and before Dark Currents, and originally had them set 9-12 months after the adventures of the first novel, but the storyline for the series developed more rapidly than I originally imagined, so some of the dates are a little… hinky (yes, that's the official vocabulary word).
I wrote The Assassin's Curse right before I started working on the fourth book and decided it takes place in the summer, between the events of Book 2 and Book 3.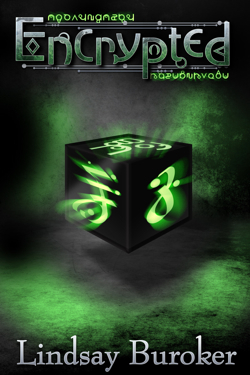 Encrypted is a adventure/thriller/love story set in the same world as The Emperor's Edge stories. All of the major characters are different, though a certain assassin plays a role in the back half of the book. Chronologically, this story takes place about eighteen years earlier than The Emperor's Edge, so you could read it first if you were so inclined, but it shouldn't matter.
Enigma (a short story that takes place between Encrypted and Decrypted)
The sequel to Encrypted, Decrypted, is now available.
I've also created a boxed set that includes all of these stories, Forgotten Ages.
Chains of Honor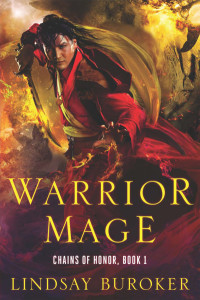 A new series set in the Emperor's Edge world.
You may want to start with the Chains of Honor Prequels, three novellas that were originally published as the Swords & Salt series.
Warrior Mage is the first full-length novel.
Snake Heart, Book 2, is now available.
The Flash Gold Chronicles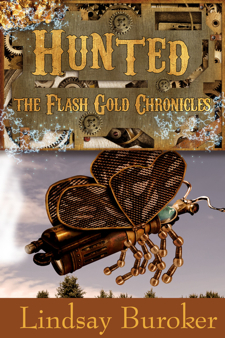 Liberty (available in April 2016)
These are steampunk novellas in a series featuring a precocious young tinkerer named Kali, and her bounty hunting business partner, Cedar. The stories are set in the Yukon during the Gold Rush Era. Flash Gold is first with Hunted and Peacemaker (and now Claimed) taking place a couple of months after it.
Dragon Blood (a steampunk/fantasy/adventure series)
Deathmaker (Book 2)
Blood Charged (Book 3)
Patterns in the Dark (Book 4)
The Blade's Memory (Book 5)
Under the Ice Blades (novella and Book 5.5)
Raptor (Book 6)
Soulblade (Book 7)
Shattered Past (a stand-alone novel set after Book 7)
Dragon Rider — a prequel novella set more than a thousand years before Blade's Edge. It's currently available in the Beginnings boxed set.
The Goblin Brothers Adventures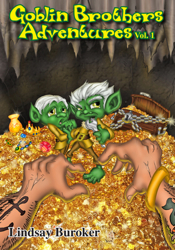 These are short fantasy stories featuring a pair of geeky goblin heroes. They're appropriate for children (though many adults have enjoyed them too!). Some of the stories were originally published at GoblinBrothers.com, and you can still read them there for free. (The $0.99 collection has a couple of extra stories.)
Non Fantasy Novels
A contemporary mystery and love story set in the Pacific Northwest.
Pen name science fiction romance novels
If you're looking for some stories with humor, adventure, and more steam than is in most of my work, you can look up Ruby Lionsdrake, my pen name. "She" has several novels out now, mostly science fiction romance, but there's a fantasy romance series in the works too.
Comments (156)