You guys probably already know The Emperor's Edge is free at Amazon (and Barnes & Noble, iTunes, and Smashwords), but there are lots of other fantasy authors with free offerings right now too. You can browse the Top 100 Free Fantasy category at Amazon at any time, but I've picked out ten that have good reviews to get you started. They're a mix of epic fantasy and urban fantasy titles.
Note: The prices may change at any time; they're free as I write this post. Tomorrow may be a different story!
Note 2: These ebooks are free in the U.S. — if you're in another country, Amazon may have tacked 0n some fees. Since many of these are indie authors, you may be able to find the books at Smashwords as well (sans fees).
Free Fantasy Ebooks
The Black God's War (Splendor and Ruin, Book I)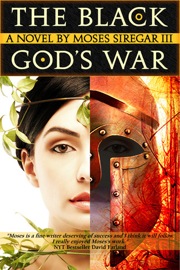 Against the backdrop of epic warfare and the powers of ten mysterious gods, Lucia struggles to understand The Black One. Her father-king wants war. Her messianic brother wants peace. The black god wants his due. She suffers all the consequences. King Vieri is losing his war against the lands of Pawelon. Feeling abandoned by his god, he forces his son Caio, the kingdom's holy savior, to lead his army. Victory ought to come soon.
To counter Caio's powers, Pawelon's prince enters the conflict. Rao is a gifted sage, a master of spiritual laws. He joins the rajah to defend their citadel against the invaders. But Rao's ideals soon clash with his army's general. The Black One tortures Lucia nightly with visions promising another ten years of bloodshed. She can no longer tell the difference between the waking world and her nightmares. Lucia knows the black god too well. He entered her bed and dreams when she was ten. The Black One watches, waiting to see Lucia confront an impossible decision over the fates of two men–and two lands.
Opal Fire (A Reluctant Witch Mystery: Stacy Justice Book One)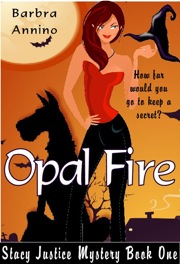 Stacy Justice did not expect to be set on fire that night, but being raised by witches prepares one for life's little surprises. When her cousin is accused of arson, Stacy is determined to clear her family name–until something cryptic is discovered in the rubble that changes everything. Now, someone wants her dead and she finds herself dodging angry motorists, exploding chickens and a very creepy man lurking in the shadows. As she begins to dig up the past, Stacy learns that even those closest to her have something to hide–and she's about to discover a destiny she never imagined. Suddenly, she finds herself running from a killer that will stop at nothing to keep a secret.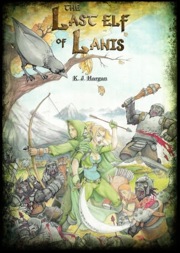 Wealdland is being overrun by troops of vicious garonds, led by the 900 year old, evil lord of magic, Deifol Hroth. Humanity is on the brink of extinction. Iounelle, last of the elves, embarks on a dark journey of revenge for the eradication of her race by the garond army. One of the humans she rescues from the small village of Bittel knows how to find the sword of power, the Mattear Gram, the edge in the coming battle.
Now if they can only stay alive long enough to get it…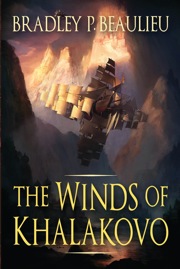 Debut novelist Beaulieu paints a detailed and realistic portrayal of individual fates bound up in social responsibilities as well-grounded cultures clash. Prince Nikandr Khalakovo, facing an arranged marriage, also suffers from a wasting disease plaguing the Anuskaya islands. When the rebellious Maharraht loose a fire elemental and kill the visiting Grand Duke Stasa Bolgravya, civil war erupts, and all factions seek to capture a mysterious autistic boy who straddles both the spirit and the material worlds. Beaulieu skillfully juggles elements borrowed from familiar cultures (primarily Russian and Bedouin) as well as telepathy, airborne ships, and magical gems. Viewpoint shifts are occasionally confusing, but the prose is often poetic—airborne skiffs under attack "dropped like kingfishers" and "twisted in the air like maple seeds"—and the characters have welcome depth.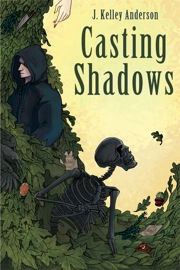 Edward Kelley wants to destroy the world. His family is dead and his odd habits have made him a pariah in the small town of Hurst, Ohio. After the unexpected arrival of an anonymous package, Edward quickly discovers the tools to forge his malevolent fantasies into reality. Yet, he soon finds that he is not the villain of his own story and, with the help of a surrogate grandmother, an undead servant, and a foul-mouthed cop, he is fast on the road to becoming an unlikely hero. Casting Shadows is a quirky amalgamation of Contemporary Fantasy and Magical Realism, with a sprinkling of Classical Literature, Necromancy, and Russian Folklore added for good measure.
Myranda is a young woman more interested in staying alive than being a hero. Orphaned by a continent-spanning war that has gone on for decades too long and shunned for failing to support it, she has been on the move since she was only a child. One can hardly blame her when she thinks that the chance discovery of a fallen soldier's priceless cargo is the moment that will change her life. No one could predict just how great that change would be. It will lead her through an adventure of rebels and generals, of wizards and warriors, and of beasts both noble and monstrous. Each step of the way will take her closer to the truth of her potential, of the war, and of the fate of her world.
For fans of Marion Zimmer Bradley's "Sword & Sorceress", Tamora Pierce, Robin McKinley, and Jennifer Roberson, here is a new story of a woman's fight against an ancient evil.
When her life is torn apart by sorcery and murder, young Caina Amalas joins the mysterious Ghosts, the legendary spies and assassins of the Emperor of Nighmar. She learns the secrets of disguise and stealth, of assassination and infiltration. But even that might not be enough to save her. For the evil that destroyed her family seeks to devour the entire world…
The Guild of the Cowry Catchers, Book 1: Embers
Imagine a darker, more adult Narnia, populated by complex, morally ambiguous characters on a high seas adventure. The Guild of the Cowry Catchers is a nautical fantasy for anyone who loves George R. R. Martin, Stephen R. Donaldson, or Robin Hobb. The characters inhabit a chain of island kingdoms called Wefrivain. The kingdoms' querulous lords are united only by religion, a wyvern cult ruled by an eccentric High Priestess. The Temple is under attack by a gang of pirates, known as the Guild of the Cowry Catchers. They've been preying on Temple treasure ships. The Temple Police charged with eradicating this menace keep disappearing.
Enter Gerard, a young prince who was exiled from his small island kingdom for marrying the court minstrel. Chosen by the High Priestess as the new Captain of Police, Gerard is smart, honorable, and a little naïve. To break the pirate ring, he must cooperate with a wily, amoral admiral—who has already tried to kill him twice. As Gerard struggles to protect his talented wife, obey his seductive employer, and forge a complicated friendship with his dangerous coworker, he becomes increasingly aware that the pirates have a legitimate quarrel with the wyverns. Dark secrets lurk in the Temple dungeons, and solving them will cost Gerard far more than his honor.
Shadowbloom (Rhyme of the Willow)
When Axton and Aniva Rhyme were three years old, their parents disappeared. There were no letters, no bodies, no explanations of any kind – they had just vanished. All that remained was their car: a vehicle crashed against a willow tree.
Now, thirteen years have passed, and with the appearance of a woman with lime-green eyes and emerald vines for hair, Axton and Aniva are drawn back to that same willow. A place awaits them through a veil of foliage, full of plant wonders unlike anything they have ever imagined. The twins will find a Garden full of thought-carrying Linkroots, bone-crushing Tanglervines, spore-filled Pumpershrooms, and berries from crimson Bloodvines . . .
Berries that will change a human into a fearsome Wild with just a single drop of juice.
Naomi accidentally goes to another planet thanks to a unicorn horn. Unfortunately, the horn doesn't come with her. She doesn't know how to get home, but that's not her biggest problem. That would be her brand new husband, and he's kind of scary. Her only hope is a crazy witch who knows something about catching unicorns. Which would be fine and dandy except, it's the crazy witch who introduced her to her husband. And then RAN OFF. She's going to get her for that.
Unicorn Bait is a fun romp through a magical world filled with adventure, humor, and a little naughtiness.
There you go: ten free fantasy ebooks to check out. Let us know if you give any of these authors a try and enjoy their work.
Also, if steampunk is more your vibe, you can also check out the list of free and 99-cent steampunk ebooks I made a couple weeks ago.