I've avoided Amazon's KDP Select Program since the beginning because it requires exclusivity (you can only sell your books at Amazon as long as you're enrolled). It came out a year after I started publishing, and I already had readers following my work through Barnes & Noble, Smashwords, Apple, etc, so I wasn't willing to take my books out of those stores. The program does offer some promotional opportunities, though, and other indie authors often ask me if it's worth it for those starting out. I cringe a little at the idea of giving any one store exclusivity, but some authors like to try KDP Select for the required ninety days, then move their books out of the program and into other stores once they build up some momentum.
I invited Joe Turkot here to talk about this, because he has the experience with the program that I lack. He's been using KDP Select to help market his Black Hull books and recently had his best sales month after taking advantage of the free days. But I'll let him tell you more about it…
Using Amazon KDP Select for Book Promotion
The main reason that all but one of my ebooks are in the KDP select program is the free book promotion tool. Sure, there are two other benefits to going exclusive with Amazon: %70 royalties in Brazil, Japan, and India (not important to me because I sell no books there), and entrance into the Kindle Owners' Lending Library (KOLL), which helps authors find readers in the growing number of Amazon Prime members. The KOLL is neat, and the affirmative power of seeing people lend your books to other readers is awesome. I don't average a lot of lends per month (maybe 10-15), but each time someone borrows one of my books, I actually earn more than if they'd bought it. I charge .99 cents for all but one of my books, which amounts to a whopping .35 cents royalty per sale. Each borrow, on the other hand, racks up about $1.50 in royalties (the exact amount fluctuates depending on Amazon's current allocation of KOLL funds). It's pretty nice to see Amazon deposit two checks into your bank account—one for sales, and the other for total borrows.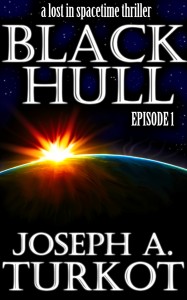 The real exciting part of KDP, however, is the free book promotion tool. It can be vitally important to the burgeoning author who has absolutely no quick way to reach a wide audience of readers (I humbly place myself in the burgeoning author category). There is another reason this promotion is great: it is non-restrictive—you're only stuck in it for 90 days at a time. If you feel you are getting a big enough fan base to spread your wings, or simply want to see the results you'd have going the multiple vender route (B&N, Kobo, and the many other venders where Smashwords distributes your ebook), you can simply remove your book from the Kindle Direct Program.
The free book tool lets you schedule 5 free days for each 90 day block of Amazon exclusivity. You pick the days—they can be back to back, two at once, or one day at a time spaced out over the three months. The bottom line is that the free book tool gets your book into readers' Kindles, but one sad truth must be stated: the free book tool is not what it once was. It used to be, so the legends of indies before me tell, that a book's free days transferred into huge sales once the free days expired. This had to do with the Amazon ranking system, where a book's rise up the free charts translated into a rise on the paid charts afterwards. This so-called KDP "gold rush" is over. To make matters worse, the way Amazon promotes the KDP free days does not amount to many downloads anymore. Depending on the popularity of your genre, you may only see thirty or forty downloads in a free day. In the past month, I tested a free day for various episodes in my Black Hull series. Without additional promotion on my part, the books received about forty downloads. Bummer. But there are still ways to maximize this tool, bringing you new readers, fans, borrows, and hopefully, some good word of mouth.
The first tool that I used to promote my KDP free days was Kindle Nation Daily's Facebook promotion. This is a good way to get one to two hundred downloads in a low-interest category such as fantasy or science-fiction. As a rule with any giveaway, if you have a polished product, your numbers will be better. Whatever your success with KND sponsorship, your free book promotion tool is no longer free—KND sponsorship, at its cheapest, is about $35.00. Here's what I stumbled upon to maximize my free days: Author Marketing Club's Free Kindle Book Submission Tool. The concept is simple: they've gathered logo links to all the sites you want to submit your free book to in one place. Here's what I did for promoting my most recent Black Hull: Episode 1 KDP giveaway days:
I started at the top-left link, Pixel of Ink, and submitted my book. Then, I kept the main window open and methodically went through each link on the Free Kindle Book Submission Tool. Occasionally, the site I submitted to would tempt me to purchase a featured spot for about $10.00 or $15.00. I rationalized that it would be cheaper than using KND, so I bought a couple of the featured spots when they prompted me. Keep in mind, you don't have to spend anything using this tool if you don't want to or can't: each site listed takes your submission for free. But given the small amount of money I paid, relatively equal to what I'd spend on a KND Facebook sponsorship, I received a massive amount of downloads. For the two days I had Black Hull: Episode 1 available free, I garnered over one thousand downloads. For a military sci-fi episodic novel that received forty downloads with Amazon's promotion alone, there is no comparison: Using the Free Kindle Book Marketing Tool is a must. Black Hull skyrocketed to number one on the Military Sci-fi free book charts, and number two on its other category, High Tech Sci-fi.
Given that Black Hull is my first attempt at publishing a serial novel, I wasn't sure what to expect. The free promotion worked much as I'd hoped though, for once readers read Episode 1, some of them went on to purchase the rest in the series right away. The free promotion pushed me to my first month with over 300 sales.
The idea of publishing your novel serially isn't new, but the idea that you can promote a single episode on this scale, leading to readers purchasing each successive episode, is very similar to the concept of keeping the first book in a series free. The only difference is the pricing really—you can charge $2.99 or up in most cases for a full-length sequel in a series, whereas the serial novel, in my opinion, should be 0.99 cents per episode to be competitive.
The most annoying thing about the KDP free book promotion is that, ironically, you actually have to do the promoting yourself. Gone are the days where the system was good enough to do wonders on its own. If you couple the Author Marketing Tool with sites like Konrath's recommended ebookbooster.com and your social media presence, you can probably achieve results far better than mine.
I'm a learner in the indie publishing scene—I've been absorbing from those who have been doing this before me (a la Lindsay Buroker) for about six months now—but I have learned that Amazon's KDP, and specifically free book promotions, is a wonderful place to start your indie writing career. Beyond the number one spot on the free chart, I went from one review on Black Hull: Episode 1 to seven. Before you run your free book promotion, be sure you have a nice afterward that politely asks readers who enjoyed your book to review it. Now, I wish I had learned sooner about wasting those precious five days—never give the book away for five days in a row. I learned that law of conversion too late from the blogs of more experienced authors. Schedule one or two days in a row, and give yourself ample time to promote the heck out of those days. And yes, you can promote without spending any money, and keep that KDP free book promotion free. Start with the Author Marketing Club's Free Kindle Book Submission Tool, and then go promote somewhere else if you're willing to put in extra effort. The process can seem very repetitive and time consuming, but it works. The more time you put in, the better your results will be.
If you want to hear more from Joe, or you're interested in his books, check him out at his blog, on Twitter, or on Facebook.