As some of you know, I started posting The Emperor's Edge on Wattpad, figuring it was one more place I could have that first book out there for free (I may post Book 2 as well). I've heard from other indie authors who have leveraged Wattpad's massive reader base to gain fans, often before they've launched their first novels.
I'm not rocking it over there with EE yet (and admittedly haven't done any networking or anything to reach out to people — I've just been posting my chapters and announcing them on Twitter), so when the more Wattpad-experienced Nicolette Andrews offered to write up a guest post on the subject, I said, yes, please. I'll turn you over to her now:
How to Better Connect With Readers Using Wattpad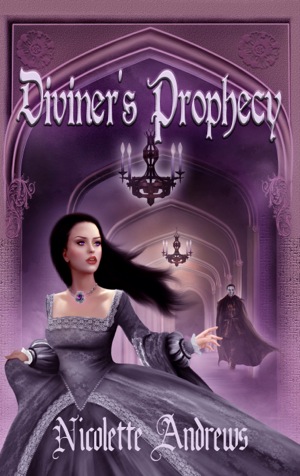 First of all, thank you, Lindsay for letting me take over to talk about my experience with Wattpad and gathering my army of cohorts/followers.
I want to say, I love Wattpad. I have been on the site for a year now and I have met some of the most amazing people you'd ever hope for. I was fortunate enough to find a niche of people who love High Fantasy and love to read and write. Wattpad, to me, is like the ultimate reader/writer social media outlet. And like any other media outlet it's the ideal place to get to know your readers. I'm going to talk about a couple things that is unique to Wattpad and that I've utilized in keeping in touch with my readers.
Dedications
On Wattpad you upload each chapter at a time and it formats it to almost an e-reader format that can be read online or on a mobile app. As the author for each chapter you are given a variety of choices on how to customize said chapter, among other things you can add pictures, videos and a cast (if you so choose). What I love to use is the dedication. When you dedicate a chapter to another Wattpad member, they are notified and it shows up on their page. It's a nice way of saying 'thanks' to some of your more devoted readers.
Broadcasts
The broadcast is similar to a status update or a tweet only instead of it just been part of the thread on a home page, it is directly emailed to any of your followers. (Almost like a built in mailing list.) This is a great way to email teasers, do reader polls, or for me I found volunteers to help me edit my novel 'Diviner's Prophecy'. But use the broadcast sparingly, multiple emails in a day about what you had for breakfast or posting for the tenth time that day that your book is now on the Kindle can become overwhelming and no matter how much they like your stories, they will stop following.
Comments and Replies
Another great feature of Wattpad is the comments. Readers have the option to give feedback chapter by chapter, and if you're posting once a week like I do with my works in progress, sometimes there's kindly worded threats to write faster. What's wonderful about this feature is that you can respond to these comments and often times they open up a dialogue about your book. The more you interact with readers, in my experience, the more likely they are to stick around to read more of your work, even if you take forever to post the next installment.
Reading Other Readers' Stories
This is something I personally like to do but not many authors think it's worth the time. Now to be clear I only read stories that interest me and at times I have been requested to read other peoples stories and I will read for a while and give feedback as much as I can but you have to draw a line in the sand somewhere. When reading other authors stories I like to make sure I comment and vote. (I would want them to do it for me!)
Stay Active
Like any other social media site, persistence is key. Unlike other social media sites, Wattpad is tailored to readers and writers meaning it's the ideal place to promote your work, connect with fans, and build a supportive village that will be ready and willing to purchase your books.
You can connect with Nicolette on Wattpad, Twitter, or her website, or pick up over first novel at Amazon, Barnes & Noble, or Smashwords.