If you asked me how many sales you could expect to get on your first book, I'd probably say something like, "Well, if you want to make money, it's more important to think about a career and to plan to write a lot of books… It takes time to build up an audience and start selling well." Probably not bad advice per se, but every now and then an author starts rocking it right out of the starting blocks.
Leeland Artra published his first book, Thread Slivers, in January, and, it's spending a lot of time on various Top 100 fantasy lists on Amazon. I'm not sure how many books he's sold, but I know from his sales ranking that it's in the thousands, maybe even ten thousand already. I hunted him down (not hard since we chat on Twitter from time to time) and pumped him for answers to questions I'm sure you're all wondering about.
Hi, Leeland! Do you want to tell us a bit about your book and what made you decide to self-publish?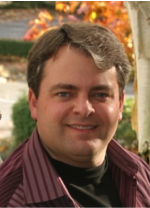 First, I just need to side step a bit and get a picture, smile! Seriously, I'm getting interviewed by Lindsay Buroker! How cool is that? I am so totally a fan boy. Thank you for inviting me to do this.
To answer your question impatience and dreams are what made me an indie author. I put in the time to learn about the industry. I read how-to books, I read blogs, and I read trade magazine articles. Most importantly I sought out successful authors and analyzed what they were doing.
I was not happy with traditional author stories of sending manuscripts to black hole submission addresses, waiting six months for any reply; and doing it again and again. When they were accepted the best a debut author could expect was next to nothing. The idea of spending years trying to find a publisher who would do something a little different was too much. But, I also found you (Lindsay Buroker), Elle Casey, Melissa Foster, and Michael Hicks. I had no idea what an indie author was, I knew what a vanity published book was; but, here were examples of successful authors who were doing it all without a traditional publisher. I read the articles and dug into the process and decided this was really the only option for me to start.
Yes, I said only option. Dreams, that was the second motivator. My books were not going to be traditional books. I like complex stories and not knowing everything. I'm a Firefly and Babylon 5 fan. I don't care if the story isn't completed at the end of the episode or season or book. All I care about is there are clues, some things come out, the world moves, the universe follows solid rules, and the good guys don't always live just because they are popular. My world is the same. Anyone could tell you my books would never get accepted by a mainstream publisher until I had a solid fan base.
A key item that makes my books different is they are all POV. This means if the current POV character wouldn't notice or know something you're not going to get that information. For example Ticca barely cares about what people look like, she sees people based on her assessment of their abilities. When I write a chapter from Ticca's POV there are very little descriptions of other people and what she notices of the surroundings is more tactical than tactile. Lebuin on the other hand notices clothes first, and can tell you the precise details of every outfit he saw and who wore it. Lebuin starts as very ignorant, that gives an excellent way to explain things to him and the reader as the story moves. The basic rule is no long winded explanations unless directly applicable to the current situation.
A reviewer mentioned that it wasn't until second half of the book before you actually met the protagonist. This is all on purpose because at the beginning of this series none of the main characters had any clue what was really happening.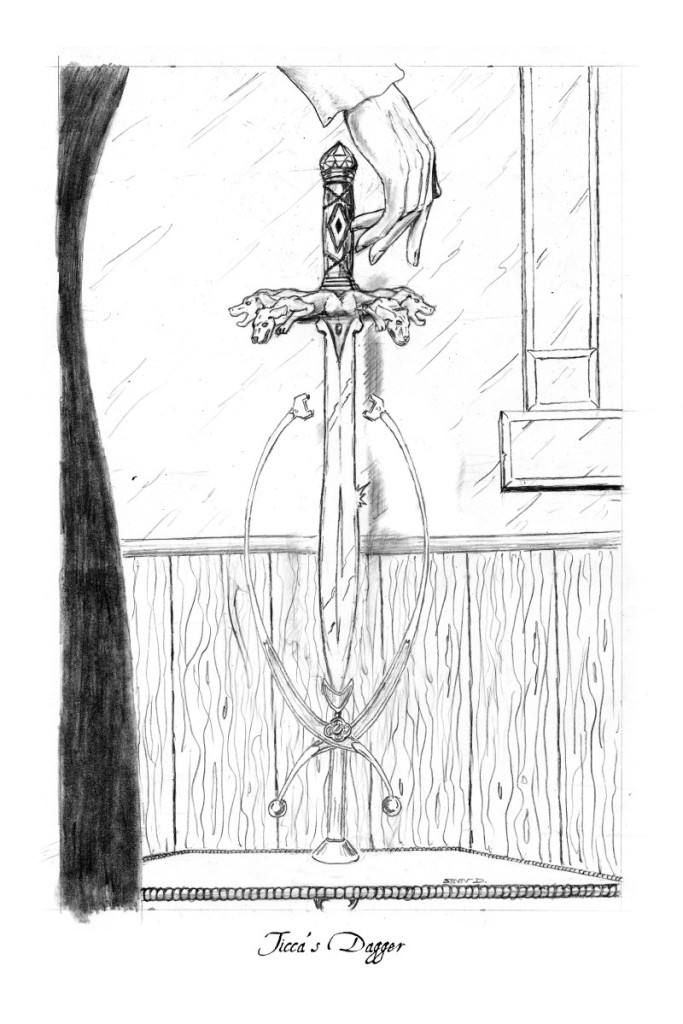 The clincher was I had an unnatural desire to have sketches in my book of the events. Not just any sketches, I wanted them to be good but not over the top good, making them look like something Ticca or Lebuin might have drawn into their journals. It has been a long time since I have seen a paperback book with illustrations. As a debut indie author I could do this. The results are the first book, even as an eBook has sixteen custom art sketches, two fabulous maps, and feels very different than other books. The first book ended up being far beyond my expectations. The second book is shaping up to be just as good if not better.
And now for the good stuff… it's been less than three months since you published Thread Slivers, your first book, and its sales are rocking at Amazon. As I write this, it has a #2700 sales ranking, 30 positive reviews, and appears in numerous fantasy charts. What's your secret?
Yes, the sales since the second week after Thread Slivers came out have been steady at an overall ranking between 1100 and 2800 on all of paid Amazon, as well as hanging out at around #11 in urban fantasies, and #25-50 for contemporary and epic fantasies. I am just as shocked at the results as everyone else is. I really wasn't expecting to have even the possibility of this type of sales until the third book (Thread Skein) was published.
The biggest driving item is I believe Thread Slivers is the very best I can make it. I decided if I was going to do this I was going to do it right. It has been professionally edited (4 full passes with rewrites.) It has a top artist (Steve Doty of Streetlight Graphics) doing all the sketches (we went round and round on these, most of the 16 sketches went through three revisions before being called done.) It has a cover design that is every bit as good as one by the very best publisher house done by another industry professional (Glendon Haddix of Streetlight Graphics, there were 11 revisions.) I hired a second editor outside of the fantasy genre to give it a final pass (Kitten Jackson.) I also had a top notch promotional video made with professional sound mixing and voice acting (Slow Cooked Pixel.) This is as good as it can get. Every book I put out will have the same level of care behind it.
Another item was I practiced selling the book by first selling its Facebook page. So the last half of 2012 I advertised, tweeted and tried to get some preliminary interest in the book and build up followers on Facebook. For the book's release I wanted to do something huge, so I did a massive giveaway (which by the way I made a number of mistakes on like not realizing how much real money I was handing out, but it was fun and a learning experience).
Once the book was published I have kept a steady low key advertising campaign running. I am not dumping very much into advertising. Mostly I am using some twitter groups, a few Facebook ads and the occasional book list sale. So far I haven't found what I could do to get it much better. I keep experimenting. It has only been cooking for a couple of months. I don't plan on stopping anything I am doing. I will just keep experimenting with other channels. So far no magic bullet has been found.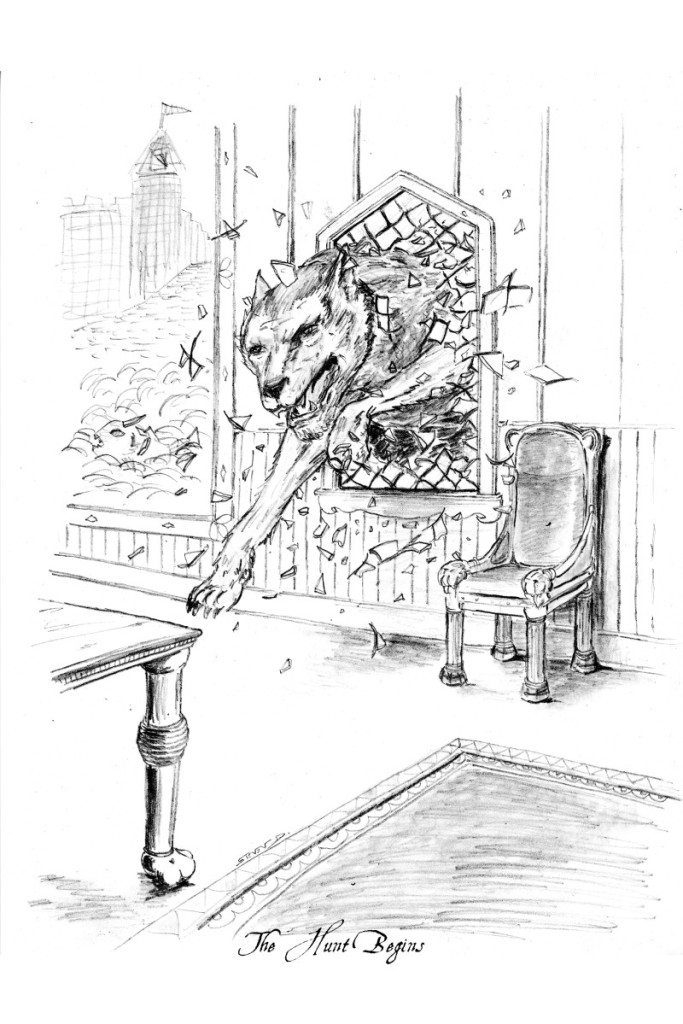 I love the reviews because most are from people I didn't ask. I laugh at that, because the articles I read said you'd be lucky if you got one review for every twenty you asked for. That was right on the nose. I sent out a little over 50 "reviewer" free copies of the book and got only a couple of reviews in exchange. However, I have gotten a lot of spontaneous reviews which is wonderful. I'm also very happy that all of the reviews are that the book is good to great. The overall star ratings are more a personal call than anything else even so I have gotten mostly 5-stars, a few 4-stars and only a couple 3-stars.
You chose a $5.99 price tag instead of the $2.99 or even $0.99 that many indies start out with. Why the higher price and do you think it's had an impact on sales?
It was a hard choice to set the price. I talked to a lot of people about this. I got the gambit of opinions all strongly argued from give it away free to charge at least $8. I decided on this price for a few reasons.
First this book is different, it isn't just a reasonable indie book it is a high quality book with qualified professional editors, artists, cover designer, and formatters. Further it has lots of bonus materials like the 16 custom high resolution sketches, maps, and glossary. On the Kindle Fire you get full color maps plus you can expand the pictures.
Second I don't agree that the 99-cent or free first book is the best way to get an audience. It is unquestionably a great way to get a lot of downloads. But, the goal isn't to have the most downloads. The goal is to have happy fans that read the books and buy the new books allowing me to be a full time author. Further, it has been demonstrated most of the books downloaded for free are not likely to be read. I know I have added dozens of free books to my kindle which I never had time to get around to reading. But, every book I paid more than a dollar for I have read. The last bit here is that Amazon lets people return the book for a full refund, so try before you buy is supported.
All the above meant my price was already going to be at least 2.99. I chose to go for the 5.99 price because that still left the book in the impulse purchase range, but it also represented a significant investment as well. Hence I believe almost every copy I have sold has been read, or is being read. This could explain the spontaneous reviews a little too.
I have done a couple one day sales at 99-cents or $2.99 due to advertising with mailing lists like BookBub.com. But, that has pushed the rank up a little higher for a day. But, the rank pops right back to its normal band the next day. Still I'll continue to do this because it does get the book seen by a wide audience.
You've got a cool cover that says "epic fantasy" nicely. How much impact do you think covers and blurbs have in getting people to try a book by an unknown author?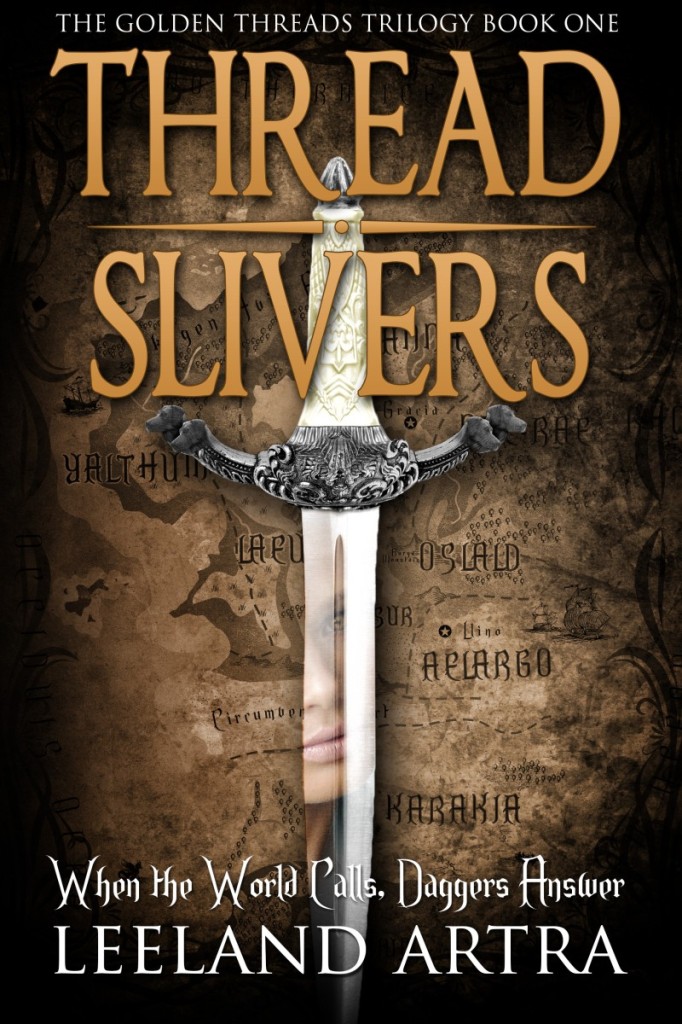 "Don't judge a book by its cover." That is not true. Everyone I know is attracted or repulsed by the book cover. Even more so my cover had to work well the smaller sizes for Facebook ads, and Amazon also bought lists. I knew I needed this to be extremely good, eye catching, and compelling.
How did I solve this? I asked YOU (Lindsay) and Elle Casey for advice, at the time you two had already been chatting with other would-be-indie authors such as me. We had already chatted on other writing topics at the time because I had spent the prior six months reading all the writer blogs I could find and asking questions.
Both of you said to not skimp, and both of you gave me some references. I didn't just blindly follow your advice (and I highly recommend any soon-to-be-indie author reading this to do your homework too.) I looked on my own for other cover art designers, I checked out dozens of example works (and how well they were selling) and in the end I just loved some of the work done by Streetlight Graphics. They had made a number of covers that resonated with me so I chatted with them and finally hired them. It has been a wild and fun ride ever since.
I see you tweeting book quotations and other such teasers often on Twitter. Can you talk about how social media has played a role in your sales success?
I believe social media has been a primary factor in my book's jump in sales. Before I decided to become an author I had decided I didn't like Twitter and only played with Facebook to keep up with a few friends. However, the moment I decided to be an author I knew I needed to be "socially visible." Again I read articles, I looked at other authors (indie and traditional) and I lurked on their Facebook and Twitter feeds carefully monitoring what they did. Over six months I came to some conclusions on how to use these well without being annoying. First and foremost I always want to be able to connect with any fans directly. Naturally I wanted to advertise too.
I followed the advice of some savvy social media folks and have been slowly building a following ever since. One of the things I try to do is to promote other authors' works. Especially authors I admire and think others should know about. Many people I speak with think this is crazy because they think I am just handing sales to some other author. But I don't think I am in a competition. I think there will always be thousands of new fantasy readers who would love to know about other authors. There is no reason to hide the fact that I admire one author. In fact there is every reason to broadcast it. This means my readers will find authors I like, and I hope those authors will also point their readers at me. It takes a few months to produce a great fantasy, but only a few hours to read one. Thousands of like-minded authors could easily share fans without any loss of sales.
What are you planning next, and where can people find out more?
Right now I am working hard to make the deadlines to get the entire Golden Threads Trilogy out without slipping dates. Thread Slivers (book one) is of course out now. Thread Strands (book two) is just about complete and scheduled to head out to the editors in a couple of weeks. Thread Skein (book three) is already half done and pretty solidly figured out.
After getting Golden Threads Trilogy out I am not sure. I have gotten a number of requests for prequels. The Golden Threads Trilogy is based in a universe that spans over 15,000 years of known history as the blended world as well as 5,000 years of sci-fi level times within our current universe. There are hundreds of characters that would be fun to write about. But, I haven't got anything firmly in mind yet.
The best place to find me is the standard three Twitter (https://twitter.com/LArtra), Facebook (https://www.facebook.com/LArtraAuthor), and Goodreads (http://www.goodreads.com/LArtra).
I have an author blog at (http://lartra.com)
Of course you can find Thread Slivers at Amazon.com. It will be available on Apple, Kobo and B&N in May 2013.