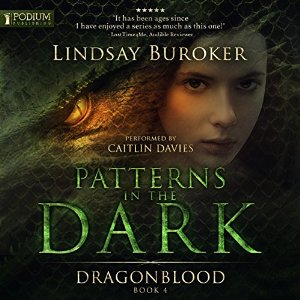 Hello, audiobook fans!
As you may already know, Podium Publishing is producing my Dragon Blood series. If you haven't grabbed it yet, the first three books are available in one collection (a crazy good deal if you buy with Audible credits or if you already own the ebook, since you can add the audio for only $2.99 through Amazon).
Now, the fourth book in the series, Patterns in the Dark, is also available.
You can pick it up at Audible, Amazon, or iTunes.
Thanks for listening!