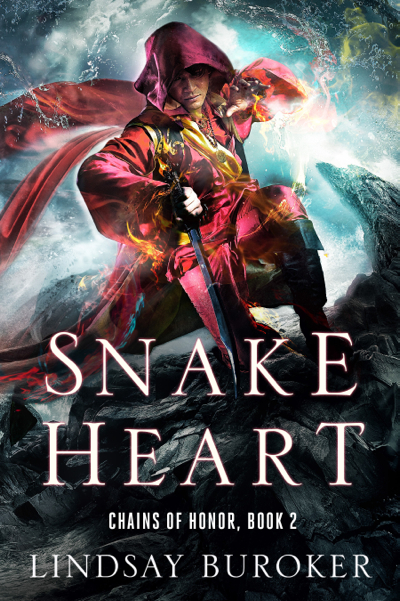 For those of you following along with my Chains of Honor series (a spin-off set in the same world as my Emperor's Edge series), the second book, Snake Heart, is now available. If you haven't checked out the first book, you can read the first few chapters on my site: Warrior Mage preview.
Here's the blurb and the store links for Snake Heart:
Tasked with an impossible mission, hunted by the very people he wants to protect, Yanko White Fox is the only one who can save his nation from famine and anarchy. Armed only with his fledgling skills as a wizard and accompanied by allies he's not sure he can trust, he must track down an ancient relic before his enemies find it first. But countless obstacles stand in the way, including his mother. The deadly and infamous pirate Snake Heart cares nothing for the family—or the son—she abandoned, and wants the artifact for herself.
You can grab the novel at Amazon, Barnes & Noble, iTunes, Google Play, Kobo, and Smashwords. Thanks for reading!