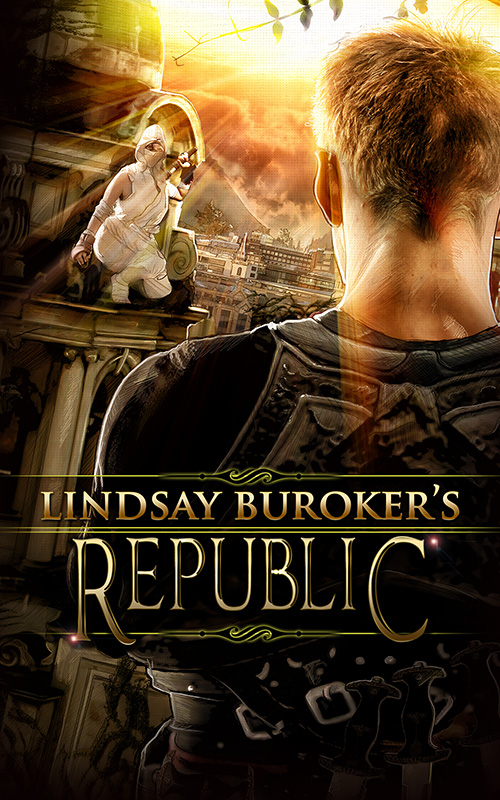 I'm a little late getting this post up, but Republic is now available at iTunes too, so maybe the timing isn't that bad. With this epic adventure (210,000 words and six point-of-view characters), we're picking things up a few months after Forged in Blood I & II. Those were originally going to be the final books in the series, but Emperor's Edge fans asked for more.
Available at Amazon | Smashwords | Kobo | iTunes | Barnes & Noble
Blurb:
After the notorious outlaws Amaranthe and Sicarius helped overthrow the corrupt faction controlling the empire and brought in a great war hero to lead the nation to prosperity, they finally earned their pardons—and some time off. A tropical vacation cruising around in a private submarine? Perfect. But their trip is interrupted by a summons from the new president: they're needed back at home. Trouble unlike anything they've ever dealt with threatens to destroy the capital city and throw the fledgling republic into chaos.
Excerpts: Chapter 1 Part 1 | Chapter 1 Part 2