Posted in Blogging |
Posted on 27-03-2012
|
21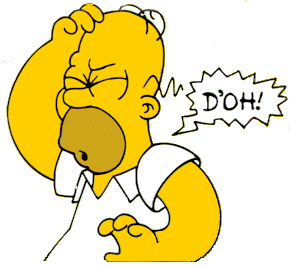 Whether you're traditionally published or self-published, if you're an author, you've probably been told you need to blog. There's a reason for that. A blog can be a great promotional tool if you know what you're doing.
By tracking my sales via affiliate links, I know that an average of 3-4 ebook sales a day originate from my blog (I also make some extra change as an Amazon affiliate when I promote other people's books). While that's a small number compared to overall sales, I think it's a nice reminder that blogging is worth it and can help an author increase the size of her audience.
When I talk about blogging, I try to keep the posts positive, but I know it can be useful to get a list of what-not-to-do suggestions as well. I'm offering up "7 Blogging Mistakes Authors Make" as a general guideline, coming from someone who blogged for a living for seven years before turning to writing stories full-time.
Common Blogging Mistakes Authors Make
1. The blog fails to offer something of value for the audience
I can't tell you how many times I've checked out authors' most recent blog posts via their Twitter links (often they've retweeted something of mine, and I want to return the favor), and I get to the post and think…hm, I can't imagine many people finding this interesting or useful.
You can "make it" as a blogger by writing about any number of topics. The important thing is that you can answer the question, "What's in it for visitors?" Every post should inform or entertain (maybe both).
If you're a fiction scribe, it may make most sense to focus on your genre (you could do anything from reviews of movies, tv shows, and books in your field to interviews with popular authors to making up lists of books you love and that everyone should try), but there are lots of authors who have done well giving tips on writing, the publishing business, or how to get started with self-publishing. (If, as a fiction writer, you decide to blog about non-fiction, I recommend making it related to the biz — a cooking blog probably isn't going to sell many copies of your space opera adventure for you.)
You may find that your blog evolves over time, and that's fine. Just keep a pulse on who your readers are and what they want. I started out exclusively writing about self-publishing and what I was doing in terms of book promotion, but as I sold more books and more actual readers started visiting, I began mixing in news and teasers from my upcoming projects.
2. There's no attempt to retain visitors or turn them into book buyers
Time to be honest. We authors are an arrogant bunch. We think that people will read one of our books and immediately put us into the stalk-this-person-relentlessly-so-I-can-buy-their-new-books-the-instant-they-come-out category. It's wishful thinking. How many authors do you feel that way about? And, of those authors, how many only became die-hard favorites after you read five or ten books by them?
A blog is even less likely to make a lasting impression. Don't assume people who surfed in from Twitter or another blog's link will remember to come back of their own accord. Encourage people to sign up for your RSS feed, to "like" your Facebook page, to follow you on Twitter, and (perhaps most important) to sign up for your newsletter (you've read my Newsletters 101 post, right?). And, yes, I could do all of those things better myself!
3. There's not enough author in the author blog
I've visited a lot of indie author blogs that are full of guest posts, interviews, and book promotion tidbits for other authors on book blog tours. There's nothing wrong with networking with writing buddies and helping each other out, but those kinds of posts on your blog aren't going to help you sell your book
I suggest keeping this type of content to a one-day-a-week (or less) type of thing and making sure most of the posts are filled with your voice and your words on a topic that matters to you. As I said, people want to be informed and/or entertained, but they also want to get to know you and come along on your journey. If they like your voice on your blog, they're going to be more likely to try your books (I've had lots of nice folks tell me things along the lines of, "I don't read fantasy, but I tried your books after reading your blog, and I ended up liking them."
4. The blog posts are infrequent

For a blog to grow, you need to publish new content on a regular basis. You'll get more traffic from the search engines that way, you'll have more to plug on the social media networks, and you'll get people coming back (most people will stop checking a blog that rarely has new content).
A lot of authors get frustrated, trying to find time to blog and engage in social media and work on the next book. You may need to choose one or the other. That's okay. It's probably better not to do a blog than to do a half-ass blog full of content from/about other people.
There are authors who sell extremely well and who don't blog at all.
5. The author isn't doing enough (effective) blog promotion
Only in baseball movies from the 80s, do the words, "If you build it, they will come" ring true. You have to build a quality blog and then let people know it's there.
Guest posting is one way to do this. Being active on social media sites such as Twitter is another way. Applying some basic search engine optimization principles will set up your blog in a way that it's more likely to rank for various terms on Google and the other search sites.
6. Blog comments are turned off
Comments are a little like book reviews in that most people who read your post won't leave them, but those who are inclined to voice their opinions like a chance to do so. Often, those opinions can add useful information to the conversation. They can even help bring more traffic to your site (the more content on your site, the more likely one of your pages will show up for someone's Google search).
Comments can be useful when it comes to social proof as well. If I visit someone's blog, and they're getting 50 comments per post, I might assume that the person knows what they're talking about and that I should seriously check them out. If I see comments off, it's akin to seeing zero comments. For all I know, no one is paying attention to the blog, and maybe I'd be better off doing the same.
Beyond those aspects, having comments off can be seen as kind of an F-you by some folks, since blogs have, from their earliest days, offered commenting as a built-in feature. People are accustomed to being able to leave a note with a link back to their site as part of the deal (if they leave a useful comment, maybe someone will like what they have to say, and follow the link back to their site). Remember the "what's in it for me?" question that your blog post should answer? For some people, "a chance to leave a comment with a link attached" is part of it.
7. The blog has barriers to commenting
Things like CAPTCHA annoy the tar out of me, and I've heard complaints from many others as well. I can't tell you how many times I've just backed out without leaving a comment because I couldn't get something I could read. People's time is valuable so it's not a good idea to put obstacles in their path, especially when they're doing you a favor by leaving a comment (even if they don't say anything earth-shattering, the fact that they're there makes your blog look more popular, eh?)
If you're worried about spam, you probably shouldn't be. I get more than 10,000 visitors a month to this blog, and spam isn't a problem because Akismet (a built-in plug-in you get when you install WordPress on your own hosting account) catches it. Spam is about as subtle as a sledgehammer, so it's not hard for a program like that to detect. Questionable comments (those with links, typically) get held for manual approval, but that doesn't take me more than a few seconds each week. If you find that spam is a problem when you remove CAPTCHA, then it's probably time to invest in your own hosting account ($5 a month at the most) and a (free) WordPress blog that lives on your own server.
It's good to remember that people are doing you a favor by taking time out of their days to read and comment on your blog, so it's worth making things as easy as possible for them. Then they'll be more likely to come back!
Okay, those are seven big blogging mistakes I see a lot of authors making. If you'd like to add to this list, feel free to do so below. If you're looking for more blogging advice, please see my posts on How to Use Your Blog to Sell More Books and 5 Tips for Bringing More Readers to Your Blog.