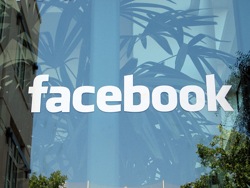 I finally got around to creating a Facebook fan page this weekend. As far as social-media-sites-I-would-use-even-if-I-weren't-an-author go, Facebook isn't anywhere on the list (I don't find the interface particularly intuitive, and the layout always strikes me as clusterf–, er, mess).
That said, a lot of people do use Facebook, so it's probably worth putting a little time into creating an author presence there. If you like Facebook, this could even become a major way of promoting your books (I've heard of indie authors who have done quite well with it).
What you'll want to do is create a Facebook Fan Page.
This is different from your personal profile where you post pictures of the kids and chat with relatives. This is your official author presence on Facebook. People don't have to friend you to see what you're up to, and (if you're doing it right) they don't have to wade through clutter about your life to find the tidbits that are interesting to them (these tidbits don't need to be solely about your books, but you probably want to only post things that will appeal to your target audience).
How to Create a Facebook Fan Page
It's pretty easy. Just head over to the Create a Page Wizard, and Facebook will walk you through the process. You'll probably want to fill out a profile, upload an author picture, and perhaps some of the cover art for your books.
A lot of authors stop there, but I recommend creating a Welcome page as well.
Creating a "Welcome" Page
This replaces your "wall" as the first thing surfers see when they land on your page. It's an opportunity to let a new visitor know about your books, about what you write, or maybe how to browse around the fan page (though it's called a page, you can add multiple tabs, so, in essence, multiple pages). You can also integrate a form to encourage folks to sign up for your newsletter (you do have a newsletter, right?).
This may sound complicated, but I actually knocked a welcome page out in about five minutes using PageModo. While you can pay for more complicated Facebook Fan Page setups, there's a free one-page option. Sure, it puts a "PageModo" logo on your welcome screen, but it's not too obtrusive, and it's a way to get started without learning how to install Facebook apps or write code.
I admit, mine's not particularly inspiring (I mean it when I say I only spent five minutes on it), but I'm planning to see how much I get into promoting my books via Facebook first. If I end up sticking with it and get something out of it, I'll hire someone to make a cool custom page.
If you have a Facebook fan page for folks to check out (I always like to snoop!), leave the address in the comments below.
Also, don't forget to "like" mine if you stop in. Thanks!