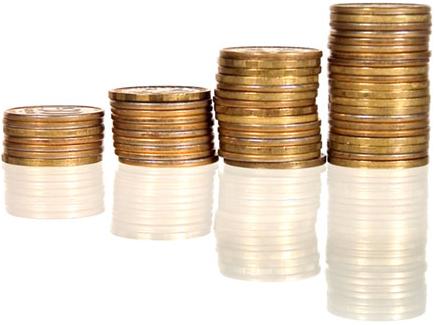 Last week, we looked at reasons why new, independent authors often feel they need to price their novel-length ebooks at 99 cents (and why they probably shouldn't). Perhaps as a backlash against all those 99-cent ebooks, and the fact that some readers may assume cheaper novels mean inferior novels, some self-published authors are heading off in the other direction. They're bumping prices up to Big 6 rates of $7.99 and above.
I sell my Emperor's Edge fantasy novels for $4.95 (with the first one free), and I feel that's a fair price all around. They're full-length novels (over 100,000 words each), so readers get the equivalent of 400-500 paperback pages for $5, and, since I'm an indie and get the 70% royalty, I earn about $3.30 per sale.
The last I heard, traditionally published authors were averaging around 25% of that 70% on ebook sales, and then 15% of that number goes off to the agent. I'm too lazy to do the math, but I know that's less than $3 per book, even on an ebook that sells for $8 or $9 instead of $5. This is part of why I feel like I can afford to price my ebooks at lower rates than the Big 6 (and because I'm currently selling enough to make a living at the $4.95 price).
Not everybody feels that way though. Some independent authors believe that $7.99 or $8.99 is a fair price, since that's what the big boys charge. (Though, interestingly, the ebooks Amazon publishes under its own imprints tend to be in the $3.99 and $4.99 range; there are lots of news stories out there about how they're trying to drive ebook prices down, and they seem to be leading by example with their own authors.)
I'm not going to say there's anything wrong with indie authors charging more for ebooks (hey, if it's working for you, go for it), but I'd be curious to hear what others think, both readers and authors.
How much is too much?
Readers, what's a fair price for a novel-length ebook, what's less fair (but not so unfair that you wouldn't buy), and what's unreasonable?
Self-published authors, do you feel that your novels should sell for the same price as Big 6 published ebooks? Or do you feel that the higher royalty you receive means you can make your books more affordable?
In case anyone is wondering, no, I'm not planning on raising the prices on my own novels (no matter what the results are of this informal poll). I just thought we might get some helpful feedback for those who are deciding on a pricing model for their work.