I had grand plans to get another short story up here for Christmas, but that didn't happen. I've got something else though, a list of free fantasy and science fiction novels from some of my fellow authors that you can check out over the holidays (or after). I'll leave this list up indefinitely. Some of these may only be free for the next few weeks, but a lot of these are always free.
The ones in the first list are free for anyone and available in many stores. The ones in the second list are on Amazon only and are in Kindle Unlimited so they're free if you have a subscription there.
There's a mix of fantasy, science fiction, and some scifi/fantasy romance thrown in for good measure. I hope you'll find something of interest!
Completely Free for Anyone Books
Renegade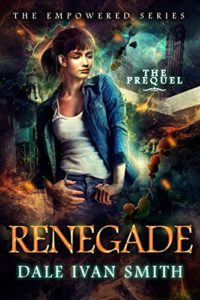 How far would you go to protect your superpower?
Sixteen-year old Mathilda Brandt just discovered hers: the ability to hear, control and even kill plant life. She will face a stark choice if and when the world learns about her new ability. Either she will have to put on the blue jumpsuit and become an officially sanctioned Empowered member of the Hero Council and follow any and all orders, or instead forswear ever using her power for any reason. Mat decides to keep her power a secret, but then she meets "rogue" Empowered people like herself who are creating a hidden sanctuary. She finally has a place where she can belong and use her power freely.
But if she wants a place to belong, first she must fight to save it.
Get Renegade from your preferred store.
A Sprig of Holly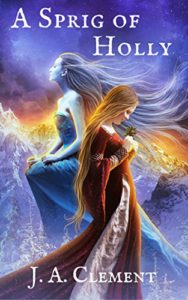 Greta lives with her grandfather in a cabin in the mountains. The winter is harsh and they are running short of wood. Their handsome neighbour Matthias would help – but he is still trying to get back from the town.
Greta and her grandfather must venture out into the snow to cut more wood or freeze to death, but when disaster strikes, who can help them? Will she ever see Matthias again?
And what is the significance of the little sprig of holly?
Get "A Sprig of Holly" from your preferred store.
Sin Eater (The Aria Knight Chronicles Book 1)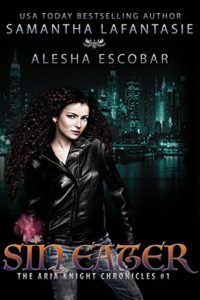 Aria Knight has an unusual set of skills: she will hold back the hounds of Hell so that you can fly toward the Pearly Gates, and she will wipe your slate clean so you don't become karma's bitch…for a price.
A sin eater has to make a living in today's world somehow.
But when she's called in the dead of night to perform her rite for a recluse billionaire, she stumbles upon a murder scene, and the evidence points to her. In an attempt to clear her name and uncover the true culprit, Aria is forced to team up with a private investigator who's possessed by three spirits and a handsome wizard who would rather see all sin eaters like Aria go extinct.
Aria knows her job is never easy, but now, it's become downright deadly.
Get Sin Eater at your preferred store (free until December 31st)
The Ares Weapon (Mars Ascendant Book 1)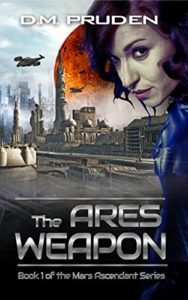 A deadly artificial virus is missing.
The corporation that hired her to find it wants her dead.
Melanie Destin's life is a mess.
Desperate to start over, she accepts an interplanetary salvage job that will pay her enough to start a new life on Mars. When she learns the real purpose of the mission is to recover an apocalyptic virus, everything begins to unravel.
With her life in danger and not knowing who to trust, Mel must find a way to keep the virus out of the wrong hands. If she fails, billions will die…
Rotten Magic (The Artifice Mage Saga Book 1)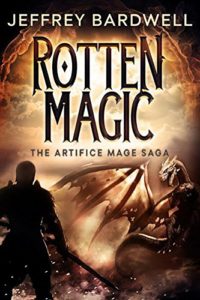 Would you sacrifice your future to practice magic?
Artificers are the gilded princes of the Iron Empire. Mages are violent criminal outcasts. Devin competes to become the best artificer in the empire . . . but he's secretly a mage.
All the apprentices in the Artificer's Guild compete by building crude prototypes of powered armor for mock battles. When Devin transforms himself into a mechanical dragon to slaughter the competition, his rival Benson steps into the role of dragon slayer. But Devin's secret grows heavier as he claws his way to the top. He's started hearing eerie voices in his head: the stout words of the being he calls 'the artificer' and the oily voice of 'the mage.' How long can Devin be satisfied with fake dragon armor when the promise of true arcane power whispers in his ear?
A Fairy Tail: and Out of the Bag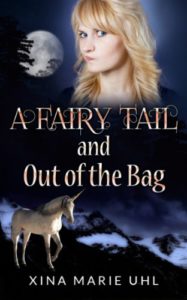 This light-hearted short story duo is sure to make you smile, chortle, and outright laugh.
"A Fairy Tail" follows the desperate adventures of Sir Craig as he works to rescue his beloved from a fiendish sorcerer. However, Boots, a ragged young man who has a habit of shapechanging into various creatures including a unicorn, is a rival for fair Gregoria's hand. Will Craig rescue Gregoria? Will Boots get to eat apples out of Gregoria's hand? Or will darker forces intervene to keep these lovers apart?
"Out of the Bag" is a short short story, but long on imagination. Jason the cop expects a normal day on the force, but a chance encounter on a breaking and entering call changes everything.
Get at Amazon or Smashwords: A Fairy Tail.
Crying Over Spilt Light: A God Complex Sci-Fi Story (Hire a Muse Book 1)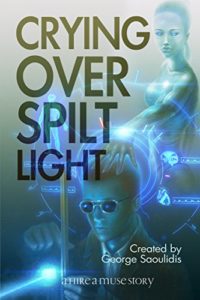 Hire A Muse, Get A Nobel Prize
Ex Machina meets A Beautiful Mind in this mind-bending sci-fi thriller.
On the verge of abandoning his life-long project, an obsessive physicist hires the innovative service of an android Muse to help him finish his work. But when things start to go missing from his life, he must learn that not all is worth sacrificing on the altar of science before he has nothing left to live for.
From ScifiSelect: " A mind bending thriller on the very concept of inspiration."
Get from your preferred store: Crying Over Spilt Light
The Crimson Claymore (Claymore of Calthoria Trilogy Book 1)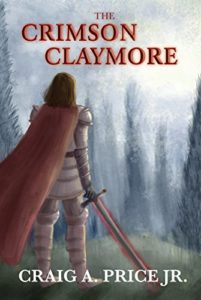 Searon wanted revenge. What he got was a snarky wizard and a quest he never expected.
When Searon loses everything he once holds dear, he begins a quest for revenge, leaving behind everything except his Crimson Claymore. He runs into something he doesn't expect … an arrogant wizard, who won't leave him alone unless he forms an army, an army that could fulfill his revenge, and save all of humanity in Calthoria.
The Crimson Claymore is the first book in Craig A. Price Jr.'s Claymore of Calthoria, a sword and sorcery epic fantasy adventure.
Amazon: The Crimson Claymore (Note: this should be free on Amazon soon, but if it isn't yet when you're visiting, you can grab it from the Instafreebie link below)
Instafreebie: The Crimson Claymore
Bypass Gemini (Big Sigma Book 1)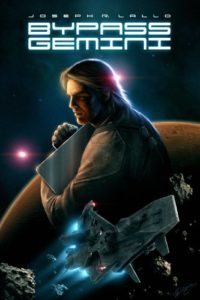 In a distant future, Trevor "Lex" Alexander was shaping up to be the next great race pilot until a fixed race got him banned from the sport. Reduced to making freelance deliveries, he thinks his life can't get any worse. That's when a package manages to get him mixed up with mobsters, a megacorp, and a mad scientist.
Now his life depends on learning what their plans are, and how he can stop them.
Get at your preferred store: Bypass Gemini
Among Galactic Ruins: A Phoenix Adventures Sci-fi Romance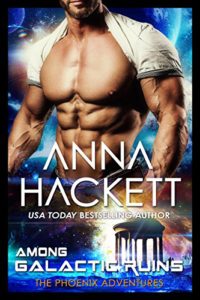 With a secret map in hand, astro-archeologist Dr. Lexa Carter is excited for an expedition to a lawless desert planet in search of an invaluable old Earth artifact. She finally has her chance to prove herself to her disapproving family. But instead of adventure, she finds herself in the middle of treasure hunters, feral beasts, dangerous enemies and wild sandstorms. And her unwelcome protector is her museum's mysterious–and frankly arrogant and annoying–new head of security, Damon Malik.
After years as a galactic spy, Damon Malik just wants a quiet job where no one tries to kill him. Instead of easy work in a museum full of artifacts, he finds himself on a backwater planet babysitting the most infuriating woman he's ever met. Lexa might be smart and gorgeous, but Damon knows trouble when he sees it.
She thinks he's arrogant. He thinks she's a trouble-magnet. But among the desert sands and ruins, their treasure hunt–led by a young, brash treasure hunter named Dathan Phoenix–takes a dark turn. Someone doesn't want them to find the treasure and they want Lexa and Damon dead. Damon isn't sure if he wants to strangle Lexa or kiss her, but they will need to work together to have any chance of surviving among galactic ruins.
Get at your preferred store: Among Galactic Ruins
Free Books for Kindle Unlimited Subscribers
The Rose Crown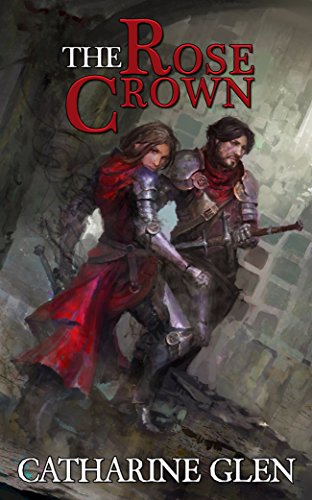 Elite soldier Marian serves and protects the royal family—a responsibility she does not take lightly. But when she thwarts an assassination attempt on the king, she unwittingly becomes a prime suspect. Worse, she is left with a terrible, pulsing wound and vile, intrusive thoughts that are not her own. Now, the mysterious cult behind the attack has targeted her, and Marian soon learns of their goal to restore a devastating relic: the legendary Rose Crown.
Former mercenary Henryk has vowed to prevent the restoration of the Rose Crown at any cost. When he encounters Marian, he discovers the terrifying truth of her involvement—and the mortal danger they both face. Drawn together by the very thing that could destroy them, Henryk and Marian must forge a bond of trust—before it's too late…
Half-Bloods Rising (Half-Elf Chronicles Book 1)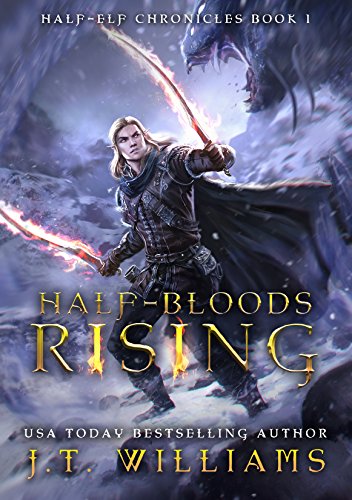 The elves have been called to war. As his parents leave, Kealin and his siblings stay behind to continue to train for the inevitable bloodshed that will reach their shores. For all of his life, he has been persecuted for being half-elf but his mother's true lineage was a guarded secret.
She has been in hiding and he will soon discover why. A prophecy is revealed that foretells doom for all the warriors who departed. In order to avert the disaster, Kealin and his half-blood siblings embark into the frigid seas of the north aboard an enchanted ship. In a perilous journey, Kealin discovers a power that is not elven in nature. He is changing. As the blood of an ancient race surges in his veins, a power awakens within his mind tying him to a powerful and dangerous culture.
But what else is waking in the long-frozen north…
The Wolfegang series Volumes 1-3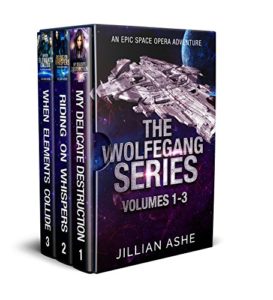 Katerina Anderson and her twin brother Kris were offered an experimental cure to their cancer in the year 2017. The only catch was they had to be put into cryostasis. Having no other alternative they accepted. When Kat wakes up she's alone and abandoned in a building falling to pieces. When she finds out she had slept through 500 years she knew the experiment did more than cure her cancer. With her twin's cryo chamber empty and only a note telling her Kris might be alive, Kat needs answers.
She sets off to find them and ends up on a spaceship, the Wolfegang. On a course to find her brother the government gets wind of her and chase her and the crew through the stars. A handsome Captain Wolfe decides to take her on his crew despite the risk and join his band of smugglers and misfits. As the adventure continues Kat wonders what exactly she got herself into by agreeing to take the job.
Amazon: The Wolfegang series Volumes 1-3
Last Flight of the Acheron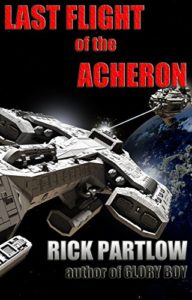 Sandi and Ash never set out to be heroes.
She joined the Commonwealth Space Fleet to please her mother, a high-ranking military officer; he joined as an escape from the crushing poverty and crime of the Trans-Angeles Public Housing Blocks, and the unlikely friends envisioned boring, peacetime careers as shuttle pilots.
The Tahni Imperium had other ideas…
Caught in the desperate fury of the Battle for Mars, the two young pilots wind up the last defense against an alien armada, but their war is just beginning. Recruited to fly the Fleet's newest weapon in this new war, they take the fight deep into the heart of the Imperium and battle not just against the enemy but against incompetent leadership and ineffectual tactics.
Can the unconventional strategies of a pair of hotshot young pilots change the course of the war?
Amazon: Last Flight of the Acheron
Blood Dragons (Rebel Vampires Book 1)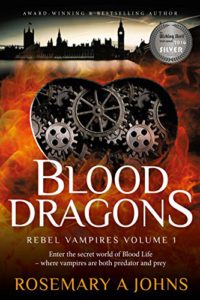 Light, a bad boy vampire of the Blood Lifer world, has been hiding in the shadows of paranormal London since Victorian times. His only company? A savage Elizabethan Blood lifer. And he's keeping a secret from her that breaks every rule.
London, 1960s. When a seductive human singer tempts Light with a forbidden romance, their worlds collide. At the same time, Light discovers his ruthless family's horrifying experiments. Now he's torn between slaying the humans he was raised to fear, or saving them.
But an effort to play the hero could spell the end…for both species.
Magic, New Mexico: In Graves Below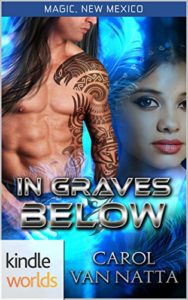 Paranormal romance, magic, ghosts, demons (and not the sexy kind)…
Riya Sanobal, a mostly-human rarity in her magical family, hides her heritage and magical talent for doors in favor of her dance career. A rich arts patron likes her work, and a visiting star likes her, but she's distracted by vivid dreams of a sexy, Native American warrior who defeats cheating demons and kisses like, well, a dream.
Time is running out for disabled veteran Idrián Odair, the last dreamwalk warrior of his hidden tribe, to protect his ancestral lands and find his partner. He met her once in the space between the demon worlds and Earth, and now his meddlesome grandfather's ghost insists he must find her in real life before it's too late.
Unless Riya and Idrián can find a way to trust each other and learn the secrets of dreamwalk, Denver will become an all-you-can-eat buffet for a ravenous demon horde. No pressure!
Amazon: Magic, New Mexico: In Graves Below
Blood and Shadow (The Mage's Gift Book 1)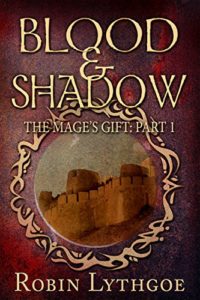 A vengeful mage. A powerful gift. A naive youth.
Sherakai never wanted to become a warrior like his father and brothers. Satisfied with being fourth in line to inherit title and responsibility, he wants only to be Master of the Horse. But on the eve of his sister's wedding, a terrible gift arrives and Sherakai's course changes forever. His magic is the key to secrets he does not know or understand, and he must learn to fight to escape a future he doesn't believe in.
Now he must use what he hates to regain what he loves.
The Dimensions series Volumes 1-3: an epic alien romance adventure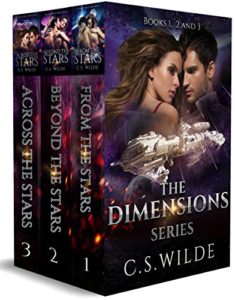 For her, he'll go to war with the entire galaxy.
James Bauman's life turned upside down when he fell for Miriam, the most amazing woman he's ever met. If only she were human, things would be a lot easier.
Miriam cannot love, but this won't stop her from trying. She must be careful, though. Strong emotions are forbidden in the Whisar Empire. If the council discovers that she's trying to fall in love with an earthling, they'll pull her heart out. Literally.
Follow James and Miriam's adventures as they defy the wrath of an ancient alien race, travel through the cosmos, and discover what love truly means.
Amazon: The Dimensions series Volumes 1-3
Fire in the Dawn: The Twin Skies Trilogy, Book 1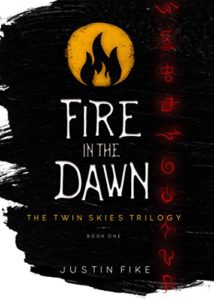 A prince in hiding. An empire in turmoil. A gathering storm.
Kyren e'Cania is the last son of a fallen House, raised in secret in the shadows of the city his family once ruled.
Trained by his father in the ways of his people, Kyren has avoided the notice of the tyrant who murdered his family by never giving anyone reason to suspect he is anything more than a nameless peasant.
But when an ambitious noble sets dangerous events in motion, Kyren must find a way to reclaim his heritage and unite his people, before everything he loves is swallowed by fire and sword once again.
The Hood Game: Rise of the Greenwood King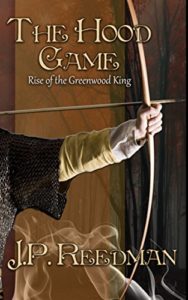 "The arrow swift to wound is already drawn from the quiver ; soon will the blow be struck …"
Robin of Locksley joins the annual village games, signifying the ancient battle between the 'Lord of the Hood,' and The Dark. A night of good cheer turns to terror as soldiers arrive to arrest Robin's foster father, accused of poaching and witchcraft.
During a struggle between Robin and a Norman master, the lord is killed and Robin made "wolfshead" – a term for a hunted man with a price on his head.
Joining with his cousin Scarlet, John Little and Much the Miller's Son, they must flee across the bleak moors of Derbyshire where Robin encounters St.Anne of the Well, who reveals the real meaning of the Hood Game…
Salvation's Dawn (Eve of Redemption Book 1)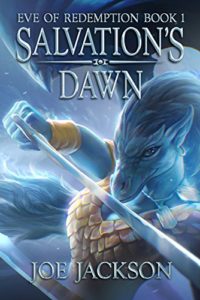 An adult epic fantasy for fans of Feist, Salvatore, Le Guin, and similar authors.
The Apocalypse was supposed to be the final war against the demons. Only a few days passed before a new evil surfaced. Now, rumors have begun to circulate of a civil war, one with a demonic taint beneath it that hints at an underworld invasion. It is a situation that demands investigation by one of the world's greatest demonhunters.
Still reeling from her unprecedented resurrection and eight years of fighting, Karian Vanador is called upon to look into the threat. Why was the remote island of Tsalbrin chosen? And who – or what – is truly behind the unrest? Assigned to an unlikely group of young heroes, Kari must learn to rely on more than just her legendary prowess. She will need their strength to battle her internal demons, just as they need hers to battle their physical foes.
Together, they must unravel an underworld plot before Citaria is plunged into worldwide war…again.
The Lady and the Tigershifter: Space Shifters Chronicles Christmas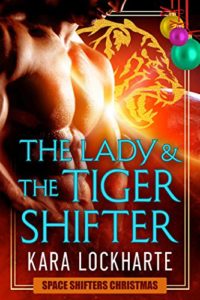 Space pirates? Here? Solstice Week should be a time to celebrate. Not a time to chase a tomb raiding tigershifter through a cold alien swamp…
When librarian-guardian Seria discovers a vandal raiding the ancient site she's charged with protecting, she pursues to bring him to justice.
Obviously, being captured by space pirates and caged with the criminal wasn't part of the plan. Now she and the irritatingly handsome rogue must work together to free themselves or be enslaved.
Little does she know, that the tigershifter is more than he seems…and might just be a greater part of her destiny.
Amazon: The Lady and the Tigershifter
Sanyare: The Last Descendant (The Sanyare Chronicles Book 1)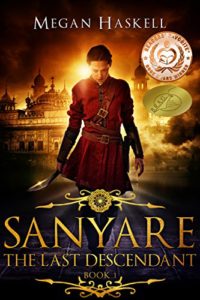 A woman torn between honor and survival…
Raised in a realm where humans are no better than slaves, Rie Lhethannien has struggled for decades to earn a meager post in the High Court messenger service. Even training as an elite fighter isn't enough to earn the respect she craves. Scorned by the high elves who rely on her loyalty, Rie's closest allies are the fierce carnivorous pixies who travel by her side.
When she's attacked on a routine delivery by assassins from the enemy Shadow Realm, Rie's martial prowess keeps her alive…and frames her as a traitor. Facing execution at the hand of an unmerciful high elf king, Rie must forsake her oaths and flee into enemy lands to prove her innocence. The secrets she uncovers may threaten more than her honor or even her life…for war is looming in the nine faerie realms.
Sanyare: The Last Descendant is the first book in The Sanyare Chronicles, a fast-paced dark fantasy adventure. If you like kick-butt heroines and action-packed fantasy filled with mythological creatures, then you'll love the first novel in Megan Haskell's debut series.
Amazon: Sanyare: The Last Descendant
Magecraft (Magik: The Avatar Wars Book 1)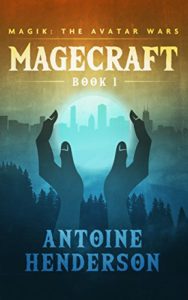 That morning, he woke up as a cook. That night, he slept as a mage.
Rook works as a cook in his uncle's café. After ten years of searching for his long-lost sister Isabella, he accepts a unique opportunity to locate her. Realizing that he was tricked into entering a war between mages, Rook finds his life turned upside down and has no choice but to win the War to find his sister. Does Rook have what it take to survive the Avatar War?
Magecraft is Book 1 of 8 in the Magik: The Avatar Wars Saga
Jeremiah Jones Cowboy Sorcerer: The Complete First Season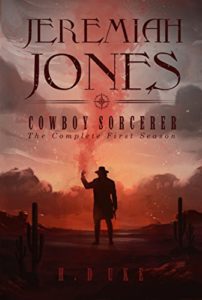 They call him the cowboy—but Jeremiah Jones is just an exiled wizard with an uncontrollable curse that puts everyone around him in danger.
When his truck breaks down in a failing desert town, he finds himself in the hands of 17-year-old mechanic, Jesse.
Jesse only wants to keep his dead father's auto shop open, but Jeremiah is the first customer he's had in weeks. Desperate, he turns to El Coyote, a local gang kingpin who grants requests in exchange for absolute obedience.
If only he knew that "absolute obedience" was literal.
Now, Jeremiah and Jesse must work together before they're both ensnared in a world of southwestern magic, tricksters, and sorcery.
Amazon: Jeremiah Jones Cowboy Sorcerer
The Rain: The Government Rain Mysteries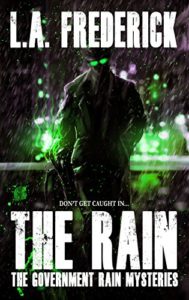 New Hampton is bloodthirsty. The streets are a cesspool. Greed and corporate necessity rule the overcrowded city.
A mysterious doctor, his young protégé and a monstrous enforcer are playing gods, their wanton destruction going unchecked. The city's Mayor seeks vengeance and believes the doctor's work is the key to achieving redemption. These men will change the city forever, for better or worse remains to be seen.
Crime is rife on the streets and only a few brave, have-a-go heroes, seem willing to plunge themselves into the depths of depravity to intervene and, ultimately, save the city from forces it is seemingly oblivious to.
A handful of extraordinary individuals must decide where they fit in within the changing landscape of the indomitable city of New Hampton. Run? Hide? Fight? The ramifications of their decisions will echo throughout the city.