This is my on-vacation week (where I'm supposedly not working on anything related to ebooks or writing — hah?), so I'm glad to have a guest post to share with you today. Middle grade and YA author, Michelle Isenhoff, is here to talk about book tours and how they help (or do they…?) with promotion and book sales. She's fresh off a big tour and has learned a lot from the experience. So, without further introduction, I give you…
Michelle Isenhoff on Book Blog Tours
The End
Nope, that's not a typo. Today is the end. The end of my first-ever blog tour.
Ahem, I see I better start at the beginning…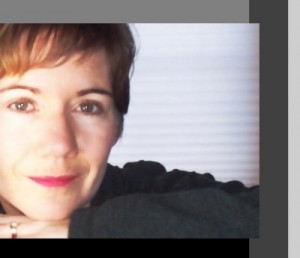 Let's see, the beginning would actually be nine years ago, when I penned my first children's novel. But that would make for a long story involving rejections, rewrites, vastly improved writing skills, four additional novels, and a Christmas present. So let's just skip to the gift, shall we?
In 2010, my husband gave me a Kindle, which opened up for me an awareness of the whole digital world, including self-publishing. By then I had four novels sitting in a drawer, so I jumped in with both feet, quickly self-publishing all four books in the spring of last year. I may have jumped into the Pool of Publication, but my books slipped in with hardly a ripple. Such a beginning taught me a great deal about what not to do. So for the release of my newest middle grade novel, Beneath the Slashings, I decided to make all the waves I could. Part of that involved organizing a blog tour, which brings me back to "The End." But instead of writing a how-to tutorial, I'll just let you in on my experience.
Putting a Tour Together
A blog tour is simply a consecutive run of posts about a particular book on a variety of blogs with an aim to give your book as much exposure as possible. Since I write in the children's genre, the first thing I did was compile a list of blogs that review middle grade fiction. They're easy to find, especially when you find one with a long blog roll of similar sites, but I was a bit choosey. I wanted active blogs with a fair-sized audience to get the most publicity for my efforts. I also searched out a few blogs by kids.
It took much longer than I thought. Only about a third of my queries were accepted (or even answered). Also, many of the larger blogs do not review self-published work—but they often accept guest posts. So, in addition to soliciting reviews, I wrote a variety of articles, including character interviews, a post about lumberjack lingo, a few aimed at teachers, and this one, of course. (Thanks, Lindsay!) I even put together a handful of lumber camp recipes on a cooking blog. With a little creativity, you can find many "angles" to write about.
I do have to admit to some bribery. To provide incentive and thank those who participated, I promised a drawing for a $50 Amazon gift card at the end of the month. Any review left on Amazon during August qualified. I also priced my book at ninety-nine cents for the entire month of August so my review bloggers could offer their readers a special price. I avoided giveaways, as those have never worked out well for me.
As the tour progressed, I learned to never assume things will run as planned. Several bloggers backed out or forgot to post. Some didn't include links. A few needed further explanations. A couple rescheduled. And two dropped off the face of the earth; I never got another response after their initial agreement. My advice is to stay organized and keep in touch with your bloggers as much as possible. Send out reminders, graciously untangle crossed wires, link to their posts, follow up with thank you comments, and roll with whatever happens.
My Conclusions
And now I'm really to "The End," the part where I summarize results. Honestly, a blog tour is a lot of work. Was it worth it? Yeah, I think so. Here are some of the benefits I reaped:
•    feedback from many different reviewers
•    lots of eyes checking for those last slippery typos
•    new contacts
•    reviews posted on Amazon and Goodreads
•    thirty different blog audiences exposed to my work
•    interaction with my audience through blog comments
•    a spike in Newsletter sign-ups
•    a few more followers on Twitter and Facebook
•    fan input which resulted in a new and improved cover image
But what about sales and Amazon rankings? The increased sales of other books? That's really what all the effort boils down to, isn't it? Honestly, I was a bit disappointed. The children's genre is a tough, tough market for a variety of reasons, and my monthly sales usually hover just under the three digit mark. I had hoped with the low price tag the new book might move a little better than it did. I must take into consideration, though, that it is the third in a trilogy, and even though they are each stand-alone novels, I'm sure that put some people off. I did, however, see an increase in the sale of my other books, particularly the first one in the trilogy, so I may yet reap further sales later (when the book will be priced at 2.99). Overall, my digital sales are on track to double this month, and I netted two bulk paperback orders, but I think the most significant benefits will be long-term rather than immediate.
Will I do a blog tour again? Yes, I will. I still think it's an effective way for an indie to gain exposure. But I think I'll top the next one off at two weeks rather than a full month. The prep work took a LOT of time, and though the tour was fresh for each new blog audience, it began to drag out for my regular readers. In the meantime, I'll be putting into effect a new marketing campaign with the start of school: Teachers get them free (any digital edition anytime). It should be a lot less effort!
Michelle Isenhoff is an elementary teacher and the author of several middle grade and young adult novels. Her new release, Beneath the Slashings, takes place in a Michigan lumber camp and concludes a trilogy of Civil War historical fiction. You can find Michelle and her new free-for-teachers policy hanging out on her children's literature blog.