Posted in Blogging |
Posted on 11-01-2012
|
23
One of the great things about being an independent author in this day and age (the e-publishing era) is that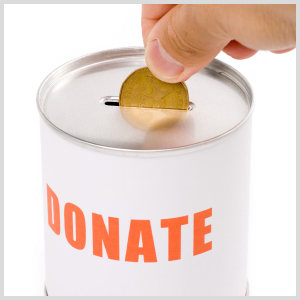 you have a shot at making money, maybe even making a living wage, if you have enough books out and they sell moderately well. But for every author making a living there are a thousand more (at least) who can only count their earnings as hobby money. Some indie authors might never even make back their start-up costs (editing, cover art, etc.). And, lest you think the latter is a problem only for self-published authors, there are plenty of traditionally published authors who never earn out their advances and get a deal for a second book.
For those interested in a way to potentially make a few more dollars, Paypal makes it easy to add a donation button to your site. Through them you can even accept credit cards. For those who don't love Paypal, there are also various WordPress plug-ins that allow you to take "micropayments," in the form of donations or fees for content (i.e. you could publish a short story or extra on your site as a blog post, give away the first 20% for free and then charge 50 cents or 99 cents or some such to folks who want to read the rest).
But, you're wondering, do these buttons work? Does anyone actually donate?
I haven't tried it personally, so I can only share anecdotal evidence from my old job. When I worked as a news/non-fiction blogger, I made money from affiliate links and selling advertising (sort of a magazine model for a business), and I did know of people in the industry who had Paypal donation buttons on their blogs. Most said that few people donated and that their income from that source was insignificant.
But…being an author with a blog is a different scenario, especially if you write fiction instead of non-fiction. Most likely, your blog is designed to attract potential readers who will buy your books, and those books may be your only source of income. As most readers know, traditionally published authors only take home a small cut of the sales price of a book, and even indie authors, who get to keep a bigger cut, have to be selling quite well to make pay-the-mortgage type earnings.
In short, readers who enjoy your stories may be more inclined to donate than folks who simply follow a news blog. Even though you're charging money for your novels, you may find that some of your fans value them highly and would like to see you earn more than two or three dollars per book.
Here's one example of such a case, where I had a nice reader, KA Rowell, email me and ask if a donation button was something I'd consider as an author. She gave me permission to post her comments:
"…reason I'm writing is to suggest that you consider adding some kind of patronage button on PayPal…Personally I would have been willing to pay hardback prices for EE3–and I never pay hardback prices!–and would be happy to make up the "difference" between what I paid and what I would pay with a PayPal button. And/or if you want to vet the idea in front of your crew, this might be a nice topic for an e-publishing article. (E.g., does putting a paypal "donate" button on your website look too mercenary? Could it alienate some readers? General pros/cons? What is the likelihood of it actually creating additional revenue?"

"I also wonder about related opportunities for creative fundraising using these buttons. Over the holidays I was at a Starbucks with two tip jars, each with a sticky note attached: one read "Blue Christmas" and the other read "White Christmas." White was "beating" blue by a handy margin–one-dollar bills were spilling from the sides. I wonder if you might use a similar (book-related) strategy, e.g. asking people to "vote" for Sespian vs. Sicarius? Or to "vote" for their favorite character? This might be a strategy for other authors too, particularly if there are (small?) factors that might go one way or another in the sequel. Maybe (?) it would have some of the charm of those old "choose your own adventure" books, and it's an interesting opportunity for e-book authors, since the turnaround time is often so much less."
Lots of interesting ideas mentioned there!
As for whether I'll do this myself, probably not on my website in general. I am a little intrigued by the idea of having people "vote" for a minor story point by donating one way or another, but I think I'd only do that as a for-charity type event. Or perhaps I could make it so people who donated a certain amount (enough to cover book and shipping costs for me) would get signed paperbacks out of the deal.
Personally, I'm not that comfortable with the idea of accepting random donations (though I certainly appreciate that there are folks who're willing to offer them because they enjoyed my stories). As with the kickstarter campaigns (where people can crowd-fund projects), I think it's fine for others, but it's just not for me. I'm also in a position right now where I'm selling enough books that I can cover my editing and cover art costs with money left over, so there's less incentive to try donation systems.
That said, I've seen other authors do it (I'm not sure as to the degree of success), and it's actually built into Podiobooks.com (there are donation buttons on each book page, and part of the proceeds go to the site for covering hosting costs and part go to the author).
I would be curious to know what readers think of the practice. Are donation buttons a good idea?
And authors, what do you think? Have you tried a donation button and had any luck with it?